Rejuvenate Your Post-Summer Skin with Exponent Brightening Boost Vitamin C Serum
Skin Care
Skin Discoloration
Summer Skincare
Vitamin C
Share on:
by Exponent Beauty / Aug 18, 2023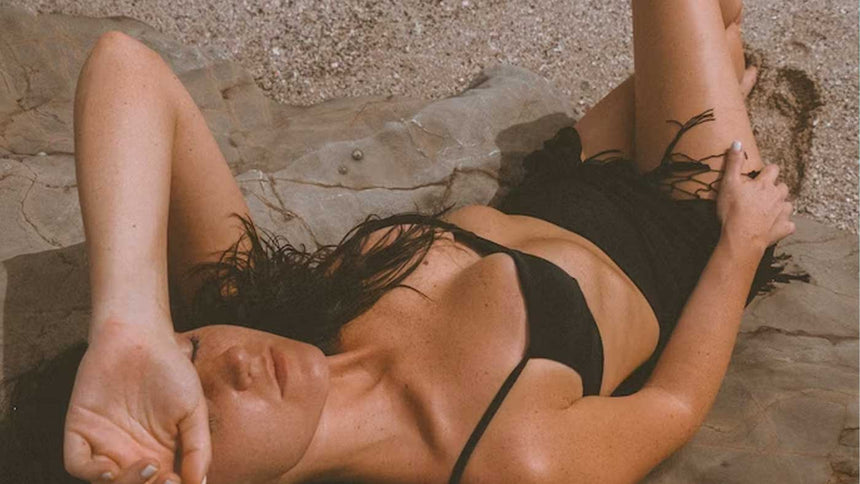 Summer vacations are a cherished time to recharge and bask in the warm embrace of sunshine. We revel in the beach trips, outdoor adventures, and relaxation that this season brings. However, while these sun-soaked moments restore our energy levels, they can leave an unintended mark on our skin. The sun's powerful rays, combined with increased outdoor activities, can wreak havoc on even the healthiest complexions, leading to issues like sunspots, pigmentation, and dullness.
Fear not, for Exponent Beauty is here to help you regain your skin's radiance and combat the effects of sun exposure with our patented breakthrough product: the Exponent Brightening Boost Vitamin C Serum. Brimming with the most potent Vitamin C possible, this post-summer powerhouse will enliven your skin to a pre-summer state—one that is more radiant, more even, smoother.
The Power of Vitamin C: A Must-Have for Your Skincare Arsenal
When it comes to rejuvenating your skin after the summer sun, Vitamin C stands as a go-to ingredient that deserves a prime spot in your skincare routine. This potent antioxidant not only aids in neutralizing free radicals caused by UV exposure but also helps diminish the appearance of existing sunspots and promotes collagen production.
Exponent's Vitamin C is more than just an ingredient—it's a result of meticulous research and innovation, combined with the hands-on expertise of individuals who understand the needs of your skin and the lifecycle of active ingredients.
Activated by Expertise: Exponent Brightening Boost Vitamin C Serum
Whether you're hoping to protect skin against oxidative stress, increase moisture retention, brighten dark patches, or just maintain your healthy complexion, Vitamin C deserves a place in your routine. The market is flooded with products containing this powerhouse, but nobody has solved Vitamin C's degradation issue quite like Exponent Beauty has. Ours truly shines.
Our Vitamin C is preserved in its powder state until it's activated by the Quadruple Hyaluronic Acid Hydrator to become a Superior Serum with 10% (pure) Vitamin C that never loses potency. When you layer the Brightening Boost Vitamin C Serum you'll receive all the perks of this powerhouse as well as the deep hydration of four molecular weights of hyaluronic acid. This translates into an instant plumping effect, long-lasting hydration, brightness, and improved moisture retention.
Benefits of our Brightening Boost Vitamin C Serum:
Neutralizes free radicals
Brightens dark spots
Promotes collagen production
Smoothes wrinkles
Hydrates skin
Gentle for sensitive skin
In order to receive the full benefit of Vitamin C, it's essential to be consistent with usage. Check our step-by-step guide on using Vitamin C serum for a quick refresher on routine tips. Ideally, apply Vitamin C serum every morning on cleansed (and toned) skin and before SPF.
Conclusion: The Path to Radiant Post-Summer Skin
As the sun sets on another memorable summer, don't let the traces of sunspots and pigmentation linger on your skin. Embrace the power of Exponent Brightening Boost Vitamin C Serum to rejuvenate your complexion and restore its natural radiance. With actives optimized, potency peaked, and expectations exceeded, Exponent Beauty is here to solve your skincare woes, turning skincare into an experience that's as transformative as it is magical. Cue the sunshine and rainbows.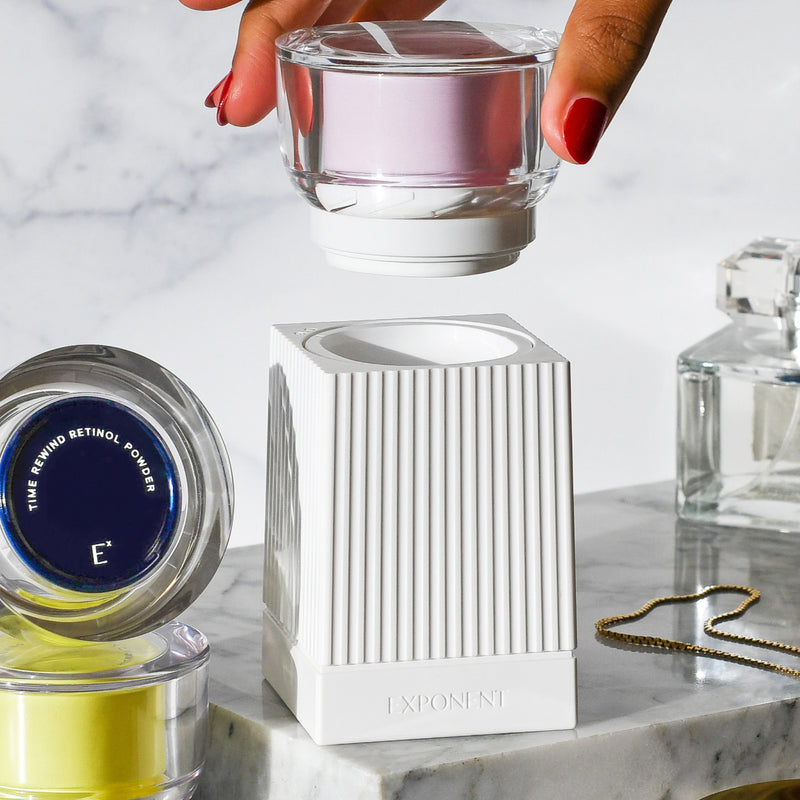 MIXED FRESH AT PEAK POTENCY.
Powered by clinically-proven, pure Active Powders combined with a Hyaluronic Acid Hydrator, our Superior Serums are made fresh in an instant at peak potency.
SHOP NOW