The Benefits of Vitamin C
Ingredients
skin
Skin Care
Vitamin C
Share on:
by Exponent Beauty / Feb 22, 2022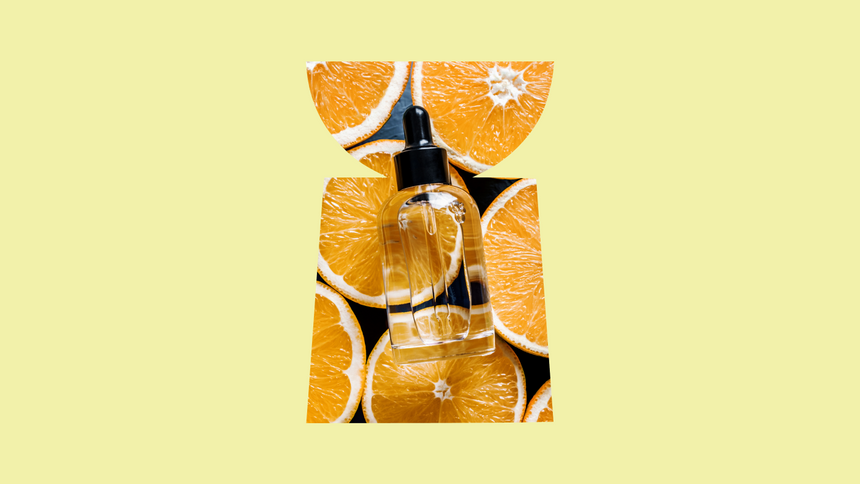 Vitamin C is the subject of a lot of beauty buzz, and it stays high on everyone's wish list for ingredients known to deliver a little bit of everything. Not only is it among the most powerful antioxidants, but vitamin C benefits for skin go far past that. Still not up to date with what does vitamin C do for your skin? Rest assured, this post digs deep into the benefits of vitamin C and why this gold-standard antioxidant is a staple for any robust skincare strategy.
Benefits of Vitamin C on Face & Skin
Most of the skin benefits of vitamin C boil down to its high antioxidant activity. Upfront, as a potent free radicals scavenger, vitamin C slows down premature skin aging and prevents dark spots apparition. On top of that, vitamin C boosts collagen, improves a dull appearance, tackles inflammations, bursts hydration, you name it.
These are the benefits of vitamin C for skin:
Slows premature skin aging

Brightens dark spots

Anti-inflammatory

Promotes collagen production

Hydrates skin
Slows early signs of aging
Any skincare loyal knows free radicals are the number one enemy that causes premature skin aging, dark spots, and a dull look. UV damage and pollution are the main sources of free radicals, so they're everywhere, making their avoidance an impossible mission. Here's where vitamin C comes to help. As a mega-effective antioxidant, vitamin C minimizes the chances of premature skin aging, shielding the skin against oxidative stress and preventing dark patches from forming.1
Bonus: The stability of antioxidants is boosted by other antioxidants. Particularly, vitamin E improves vitamin C's effectiveness, especially for UV defense.2
Yet, there's one more way through which vitamin C slows early skin aging: its collagen-boosting ability. More collagen means firmer, bouncier, plumper skin, less visible fine lines, wrinkles, and large pores — who's in?
Brightens dark spots, sun damage, and dull spots
Whether you want to prevent their apparition or minimize signs since you were a sun worshipper, vitamin C is the one that'll do. Once applied to the skin, vitamin C interacts with tyrosinase, inhibiting its action. Tyrosinase is the enzyme responsible for melanin formation, the one that gives skin dark pigment.3
As such, vitamin C brightens dark patches and dull spots while protecting against further sun damage. And if you pair it with sunscreen, you hit it big! "Studies have shown that using sunscreen with vitamin C protects the skin from further photodamage caused by ultra-violet rays," suggests Kim Chang, a medical aesthetician at Baylor College of Medicine.4
Anti-inflammatory properties combat redness
Many could be the causes of skin inflammation (sun damage, breakouts, or irritations), which often comes with redness. As an antioxidant with anti-inflammatory effects, vitamin C helps calm inflamed skin and reduces redness and swelling. Good news for those struggling with acne: it's been shown that topical vitamin C helps with acne through its anti-inflammatory benefits, reducing pimples.5
As a note, if a skin condition like rosacea or dermatitis is the cause of your inflammation, you should start with a low concentrated product (less than 10%) to avoid irritations.
Promotes collagen production
Collagen is the way to firmer, plumper, and more elastic skin. Nevertheless, collagen molecules are too large to enter the skin, so smearing collagen on your face won't do too much apart from moisturizing the skin. So those looking for a boost of collagen should have vitamin C on hand.
Firstly, vitamin C acts as a co-factor for specific enzymes that support collagen production while promoting fibroblasts proliferation, leading to tissue regeneration and increased collagen.6
Additionally, vitamin C prevents the auto-inactivation of two key enzymes in collagen biosynthesis. In other words, vitamin C prevents collagen degradation that comes once with age and oxidative stress while encouraging more collagen to form.7
Hydrates skin
The fact that vitamin C protects existing collagen and stimulates its production also aids in holding onto skin hydration. More collagen strengthens the barrier, which in turn prevents water in the skin from evaporating. The result? Increased hydration and a dewy appearance. 
P.S.: If dehydration is your main concern, look for the most stable form of vitamin C — magnesium ascorbyl phosphate — as that has particularly been found to burst hydration while decreasing transepidermal water loss.8 
Find the Best Vitamin C Product for You
Finding the best vitamin C products that are active, not acting, is changeling. Thus, we have clinically tested a bunch, and it turns out these vitamin C products meet our Full Of Standard. Check them out and stay tuned — we're working to bring you the first self-activated skincare line that keeps ingredients in and elements out.
Words By: Ana Vasilescu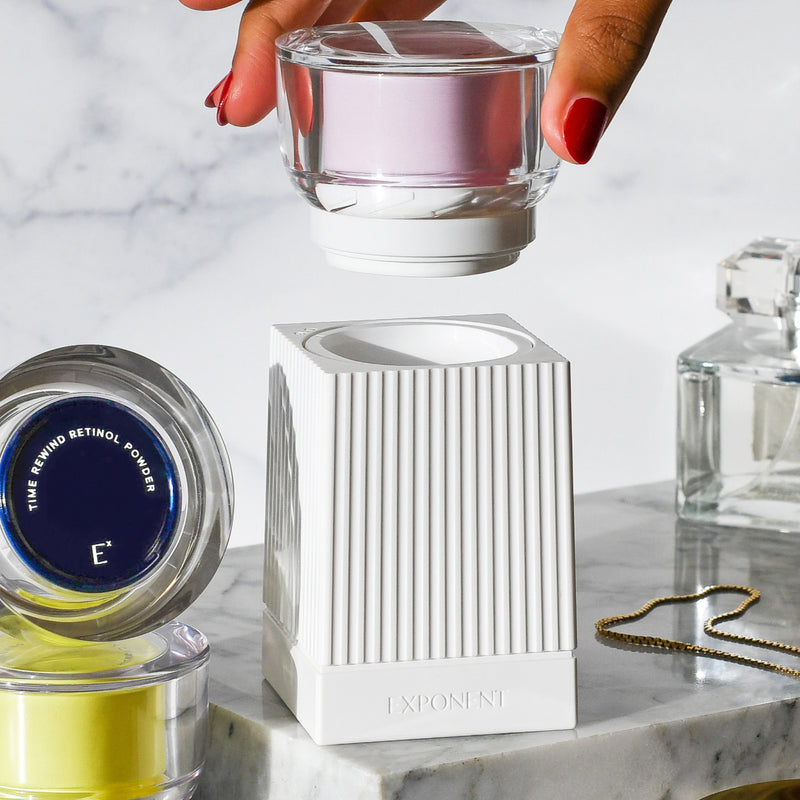 MIXED FRESH AT PEAK POTENCY.
Powered by clinically-proven, pure Active Powders combined with a Hyaluronic Acid Hydrator, our Superior Serums are made fresh in an instant at peak potency.
SHOP NOW