---
Select Product
Quadruple Hyaluronic Acid Hydrator

REFILL

Hydrator to refill your Self-Activator Base (45 mL // 90 doses).
---
CLINICALLY SHOWN TO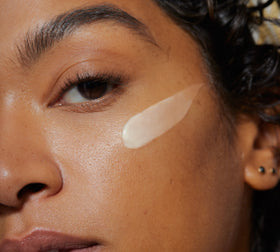 Deliver instant and long-lasting hydration at and below the surface 

Activate our potent Powders in under six seconds 

Improve the look of fullness, firmness and elasticity
---
RECOMMENDED FOR
Hydration

Redness
INGREDIENTS

HYALURONIC ACID
BENEFITS
Replenishes cell moisture, reduces appearance of wrinkles, accelerates wound healing, and helps skin appear plumper, dewier, and more hydrated.
4 MOLECULAR WEIGHTS
High Molecular Sodium Hyaluronate forms a protective yet light film on the skin surface to prevent water loss, and leaves a smooth even layer on skin.
Hydrolyzed Sodium Hyaluronate has a smaller molecular weight and absorbs more deeply into the surface layers of the skin to plump and restore the skin from within. This deeper hydration helps ensure "actives" get to where they need to be and also helps with lines and wrinkles itself.
Sodium Acetylated Hyaluronate is both hydrophilic and lipophilic which increases skin affinity and "anchors" to skin, which also helps ensure the "actives" work more efficiently and over time and boosts elasticity itself.
Sodium Hyaluronate Crosspolymer is cross-linked to act like a "sponge" or "reservoir" for continuous hydration and longer-lasting overall benefits.
Usage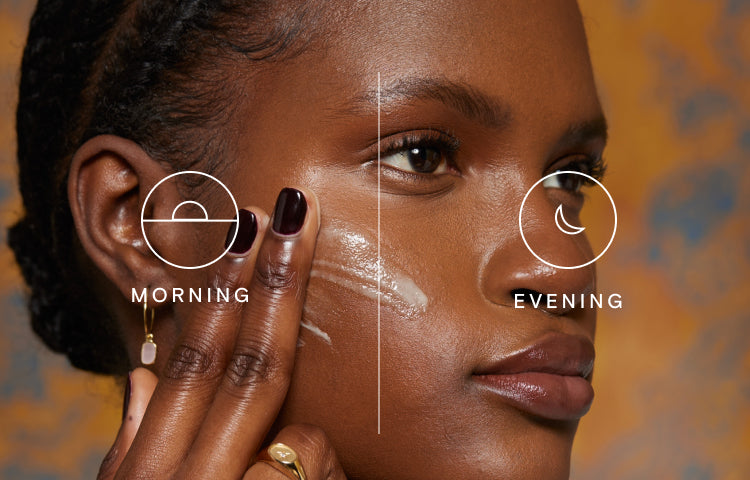 With
Quadruple Hyaluronic Acid is used morning or evening with our Pure Active Powders. Use on clean skin under a moisturizer or SPF.
---
How
Your serum is activated within 6 seconds of combining the Active Powder with the Hydrator.
---
EASY MIX & MATCHING
Active Powders can be used interchangeably in our Activator with the same Hydrator so you can mix and match your AM and PM routine easily.
How It Works
1
Dose it
Remove Rubber Cap from Dispenser. Place your Globe + Dispenser onto the Bowl with the Dispenser side down. Gently push the Globe down and twist clockwise. You will hear a few small clicks—then a "thunk" at about 90 degrees.
2
Whip it
Lift Globe to reveal 1 dose of liquid and 2 piles of powder. Whip it for about 5 seconds until it transforms into a light cream-gel serum. Scoop out all the good stuff and apply to your face and neck.
3
Clean it
Your Bowl can be quickly wiped with a tissue between uses or it can be rinsed and left to air dry.