The Boost You've Been Missing: 5 Reasons to Incorporate Serums into Your Skincare Routine
Share on:
by Exponent Beauty / Jun 01, 2023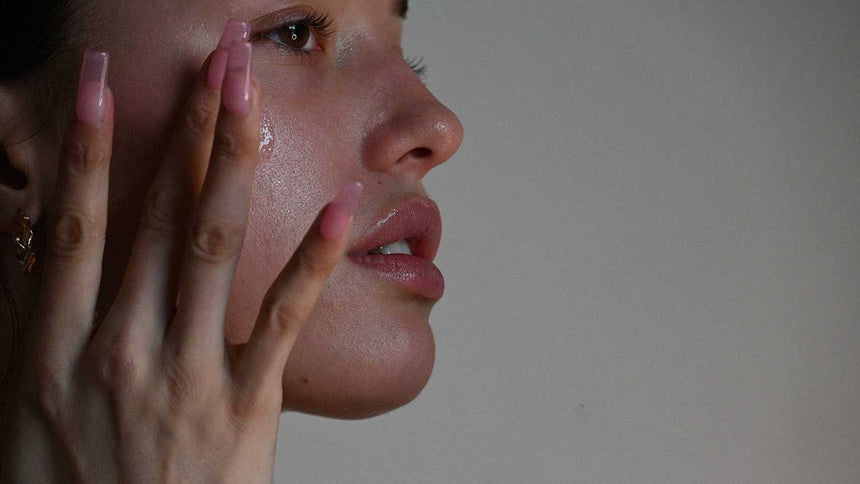 Alright, it's time we spill the tea on skincare serums. These bad boys have become increasingly popular in recent years and for good reason. These powerful daily boosters can offer numerous skin benefits to help you achieve a youthful, radiant complexion.
Anti-Aging Benefits
Skincare serums can help you target signs of aging including fine lines, wrinkles, and loss of elasticity.
Anti-aging serum ingredients to look for include Retinol, Vitamin C, and Peptides. These powerful actives stimulate collagen production, firm the skin, and reduce the appearance of fine lines.  
Unlike conventional, pre-mixed skincare products, our age-defying Time Rewind 0.25% Retinol is preserved in its most potent powder state until activated for significant clinical results. Plus, it's been clinically tested to use daily without irritation.
The Exponent Time Rewind Retinol System transforms our Retinol Active Powder and Hyaluronic Acid Hydrator within seconds to make a fresh daily dose of serum. Simply push-and-twist, mix, and apply.
Hydration Delivery
Many serums are packed with moisturizing ingredients that penetrate deep into the skin, providing intense hydration.
The added moisture helps plump your skin, reduces the appearance of fine lines, and leaves the skin looking dewy and glowing.
Top hydrating serum ingredients include Hyaluronic Acid (which has the ability to hold 1,000 times its weight in water!), Glycerin, Aloe Vera, Ceramides, and Niacinamide.
Improve your skin's hydration levels and activate your Exponent Active Powder in under six seconds with our Quadruple Hyaluronic Acid Hydrator.
Our refillable Hydrator contains four weights of Hyaluronic Acid molecules that maximize moisture-binding capacity—working on multiple layers of your skin for supreme absorption of Exponent's concentrated actives.
Brightening Benefits 
Skincare serums containing brightening ingredients can help reduce the appearance of dark spots, hyperpigmentation, and uneven skin tone over time.
Ingredients known for their ability to brighten your skin include Vitamin C, Niacinamide, Licorice Extract, and Alpha Arbutin.
The Exponent Brightening Boost Vitamin C is formulated with 10% L-Ascorbic Acid and preserved in its most potent powder state until activated for significant clinical results. Plus, it's suitable for sensitive skin types.
In seconds, the Brightening Boost Vitamin C System transforms your Brightening Boost Vitamin C Active Powder and Quadruple Hyaluronic Acid Hydrator into a fresh dose of Activated Serum.
Evenness of Tone 
Serums can also help improve your skin's texture and evenness of tone.
Exfoliating ingredients like AHAs (Alpha Hydroxy Acids) and BHAs (Beta Hydroxy Acids) help remove dead skin cells and promote cellular turnover, revealing healthy, even-toned skin.
Antioxidant CoQ10 (Coenzyme Q10) also promotes skin tone evenness.
Our Firming Filter 0.5% CoQ10 is designed to target Collagen production, fine lines, wrinkles, dullness, tone, and photoaging.
The Exponent Firming Filter CoQ10 System activates CoQ10 and Quadruple Hyaluronic Acid Hydrator into a reinvigorating serum within seconds. 
Antioxidant Infusion
Skincare serums loaded with antioxidants play a crucial role in helping protect the skin from oxidative damage caused by free radicals, environmental aggressors, and UV radiation.
Antioxidant ingredients to look for include: Vitamin C, Vitamin E, Green Tea Extract, Resveratrol, Ferulic Acid, CoQ10 (Coenzyme Q10), and Grape Seed Extract.
Our Calm Revival Green Tea Resveratrol Serum contains an ultra-soothing blend of 1% Green Tea EGCG, Resveratrol, and Cica Asiaticoside to target redness, inflammation, uneven texture, and dryness—while combating fine lines and wrinkles.
Suitable for sensitive and rosacea-prone skin, the Calm Revival System transforms our Green Tea Resveratrol Active Powder and Quadruple Hyaluronic Acid Hydrator in seconds, creating a fresh daily dose of serum.
Selecting a Serum
Not sure which serum is the best fit for your skin's needs?
Try three of our best-selling serums with our new Exponent Discovery Set.
The Discovery Set contains our precision-dosed clinical Vitamin C Brightening Boost, Time Rewind Retinol, and Firming Filter CoQ10, all activated with our Quadruple Hyaluronic Acid Hydrator for immediate, visible anti-aging effects.
Conclusion:
As you can see, serums formulated with clinically-backed ingredients are the secret sauce to taking your skincare regimen to the next level.
With their lightweight textures, high concentration of active ingredients, and powerful benefits, serums can provide targeted solutions for your current skin concerns and deliver noticeable results.
Words By: Shiri Feldman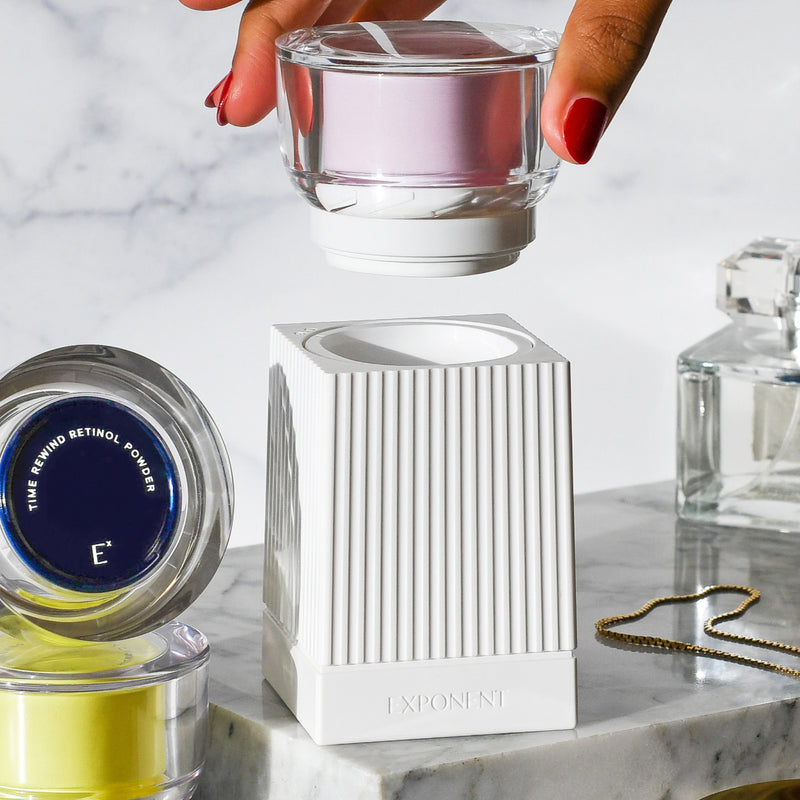 MIXED FRESH AT PEAK POTENCY.
Powered by clinically-proven, pure Active Powders combined with a Hyaluronic Acid Hydrator, our Superior Serums are made fresh in an instant at peak potency.
SHOP NOW