Our Founder's Story: Uncovering the Truth Serum
News
The Standard
Weekend Edit
Share on:
by Holly Brown / Aug 22, 2021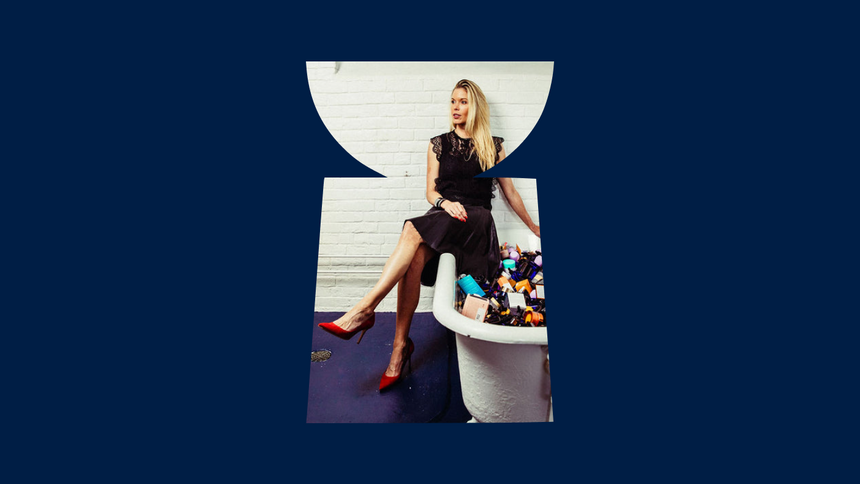 It all started with my eyes closed. Literally. I was lying down, chatting with my esthetician while she prepared my treatment — an exfoliating enzyme mask that would purge dirt, decongest my skin, and leave me glowing. At the time, I was the President & CMO of The Red Door by Elizabeth Arden — the largest national spa and salon retailer — and complimentary facials were the ultimate work perk. 
When I wasn't visiting our locations, I worked out of our Fifth Avenue Flagship — a building that had historical (and personal) significance. The flagship was where Elizabeth Arden opened her first spa in 1910 and where my grandmother, Elsie, would take me to get our nails done, later influencing my signature nail color — Essie's Fifth Avenue.
As a luxury spa and salon, we offered it all: massage, body treatments, haircuts and color, makeup applications, mani-pedis, and waxing services. But at the center was Arden's legacy: the facial and esthetics program. We employed over 300 highly skilled estheticians across our 30 locations, many of whom graduated from the original Elizabeth Arden training program. 
These estheticians were wonder-women, skin technicians who loved high-performance products and the traditional methodology — mixing ingredients by hand. By mixing active ingredients like Vitamin C, Retinol, and Acids fresh in the treatment room before applying them to guests, they were ensuring those ingredients maintained peak concentration, potency, and therefore efficacy.
Back to my enzyme mask.
Lying there, eyes closed, listening to my skin guru muddle and mix, I had to wonder—if mixing in the moment is the only way to ensure peak potency, why are we buying all these jars of pre-mixed moisturizers and serums?
The thought that pre-mixed products might not actually deliver results made me uncomfortable, the decision to do something about it even more so. I'd be spending time and money to explore a problem I might not be able to verify, let alone find a solution for. But the sneaking suspicion was there. I told myself I'd give it a year.
I started by visiting every major retailer and perusing skincare products and their claims. I read medical research reports on ingredients, spoke with hundreds of friends about their skincare routines, tapped my 12+ year industry network to speak to anyone and everyone while I pored over clinical studies. Pun intended. 
And, of course, I tested more products than I care to remember.
Eventually, I decided to have the products tested directly and professionally. I bought the top selling clinical skincare products on the market and sent them to an independent, third party lab to test the concentration of the active ingredients every day for sixty days. That's when it got real. 
The results came back and they were eye opening — the products had lost 40% of their concentration over a 6 week period ... and 60% of the products tested didn't have meaningful concentrations to start with. How were brands boasting glowing Vitamin C results when their product didn't even pack a punch?
Any time someone asked what I was working on, it would start light, two women chatting skincare, slightly pivot when I divulged my ingredient research, then take a dark turn when I revealed most of their skincare products were ineffective. The shocked look when I talked about clinical testing, the dismay when they realized they'd thrown good money away. At least these people were willing to have the conversation.
A lot of industry folks were not.
Many independent labs and chemists didn't want to engage in this type of research. The industry spends time, energy and resources on stability, safety, and microbial tests to ensure products don't fall apart or cause health concerns and that makes sense — you can't have a product actively do harm... But where is the rigor in making sure these products actually WORK?
While this has been an arduous journey, I'm happy to say I'm much closer to the truth. I know how to quickly vet a product — which ingredients truly matter, what's an effective concentration, does it have the proof to back it. And, in my two years of sleuthing, I've also established a robust research library and a tenacious team.
My hope is that one day an efficacy standard is established so we're not wasting time or money on what doesn't work but confidently using what does. Until then — eyes open, expectations raised.
- Liz Whitman, Founder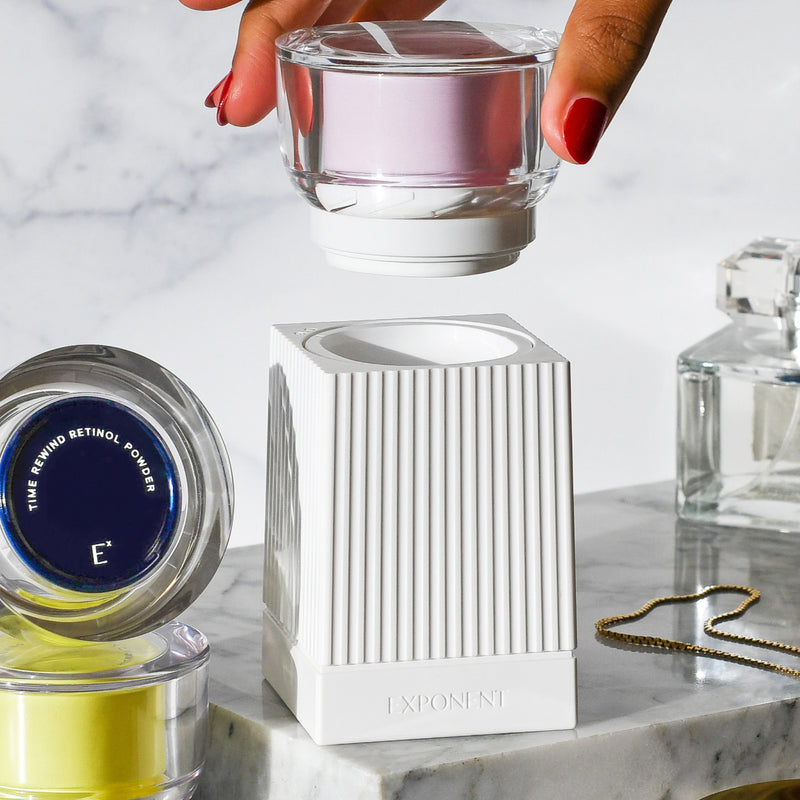 MIXED FRESH AT PEAK POTENCY.
Powered by clinically-proven, pure Active Powders combined with a Hyaluronic Acid Hydrator, our Superior Serums are made fresh in an instant at peak potency.
SHOP NOW