Top 10 Fall Skincare Products
Fall Skincare
Hyaluronic Acid
Moisturizers
The Standard
Share on:
by Holly Brown / Oct 22, 2021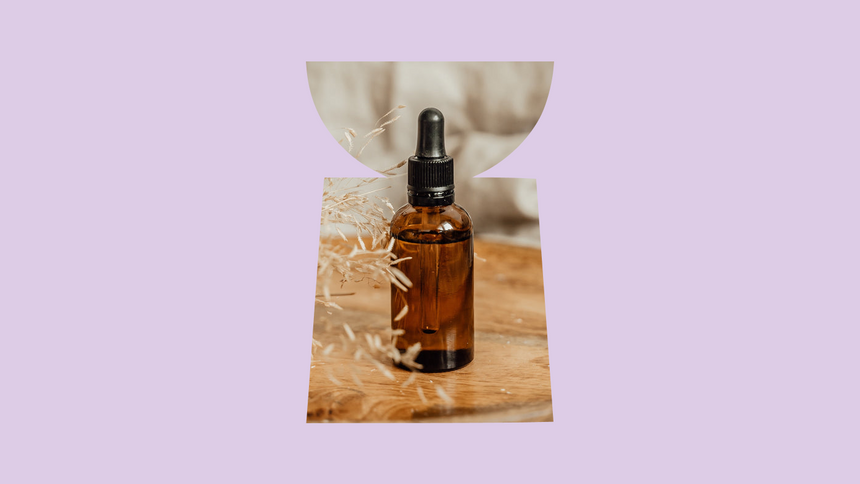 As the seasons change, so should your skincare routine. Check out our list of 10 expert-recommended products, hydrating essentials chock full of ceramides, peptides, squalane, and hyaluronic acid to replenish lost moisture and nourish dry skin. Cozy up and meet your Fall Haul. 
EXPONENT BEAUTY CALM REVIVAL GREEN TEA RESVERATROL
A savior for sensitive skin—and flare-ups are frequent in Fall—this soothing Superior Serum is formulated with fresh-activated Green Tea and Resveratrol, potent antioxidants that both calm redness and reduce wrinkles without irritation.
KEY INGREDIENTS
Resveratrol: combats environmental damage from free radicals, boosts elasticity, reduces redness, soothes dry/rough skin
Green Tea: helps hydrate, reduces redness, calm puffy eyes, and combat dark circles
CLINICAL TESTING
100% of subjects showed clinically significant improvement in global facial fine lines and wrinkles without irritation after 4 weeks
62% of subjects showed clinical improvement in visible skin redness after 4 weeks
Across all subjects, there was a 24% average decrease in global facial fine lines and wrinkles without irritation after 4 weeks
ALGENIST OVERNIGHT RESTORATIVE CREAM
A luxurious night treatment that helps repair and restore skin to its natural, healthy complexion. Alguronic acid supports natural cell renewal to improve skin structure during the night while peptides nourish the skin and reduce the appearance of lines and wrinkles as firmness and elasticity are restored.
KEY INGREDIENTS
Alguronic Acid: molecules produced by microalgae support natural cell regeneration and elastin synthesis.
Vitamins C and E: visibly boosts skin radiance.
Peptides: helps support natural collagen to strengthen skin structure.
Crithmum Maritimum Extract: nurtures natural cell renewal to increase skin density.
CLINICAL TESTING
55% increase in cellular regeneration
32% increase in elastin synthesis
26% decrease in melanin production
BABOR HYDRA PLUS AMPOULE SERUM CONCENTRATES
A concentrated skincare booster for dehydrated skin. Deeply hydrates the skin, leaving it refreshed, visibly revitalized, and smooth. Contains 7 single-use Ampoules (2 ml each). 
KEY INGREDIENTS
Hyaluronic Acid: binds moisture to the skin helping alleviate dryness.
Panthenol: improves hydration and helps restore skin's texture.
CLINICAL TESTING
Skin hydration measured 25% higher.
BIOSSANCE SQUALANE + OMEGA REPAIR CREAM
A rich moisturizing repair cream with all the lipids (good fats) your skin needs to deeply moisturize it. Formulated with squalane, omega fatty acids, ceramides and plant sterols to help nourish, plump, hydrate, and feed your skin.
KEY INGREDIENTS
Hyaluronic Acid: water-retaining, molecules which visibly plump and support hydration on the skin's delicate surface. Safe, non-irritating and deeply nourishing.
Squalane: derived from sugarcane, it mimics body's natural hydrating oils to provide weightless moisture to deliver active ingredients deep into the skin and prevent overdrying.
Omega Fatty Acids: a plumping, hydrating, and restoring group of fatty, moisturizing molecules (Omega-3,6,9.) Similar to what's in your skin's natural moisture barrier — and can be easily absorbed.
Ceramides: a natural part of skin's own moisturizing factor; helps maintain and prevent moisture loss.
Shea Butter: rich, moisturizing butter from the nut of the African Shea tree.
CLINICAL TESTING
100% showed improvement in skin moisture barrier.
100% showed improvement in skin hydration.
97% showed improvement in visible lines and wrinkles.
FRESH CREME ANCIENNE SUPREME FACE SERUM
An anti-aging serum handcrafted with exotic root and botanical extracts that minimizes the look of lines while improving skin's elasticity and luminosity.
KEY INGREDIENTS
Commiphora Extract: promotes suppleness and helps to smooth the skin.
Galanga Leaf Extract: boosts moisture, enhances suppleness, and smooths skin.
Echinacea Extract: revitalizes the look of skin while improving its resilience.
Ginseng Root Extract: nourishes and tones.
CLINICAL TESTING
Luminosity was boosted by 32%.
GOOP GENES ALL-IN-ONE NOURISHING FACE CREAM
A luxuriously rich, clinically tested, all-in-one supercream that leaves skin looking and feeling soft, smooth, firm, and moisturized for up to 48 hours.
KEY INGREDIENTS
Plant-Based Ceramides: promote noticeable radiance while smoothing, firming, and hydrating skin's appearance.
Schisandra Fruit: supports natural elasticity and firmness while reducing the appearance of wrinkles.
Illipe Butter: nourishes, smooths, and softens the look of skin.
CLINICAL TESTING
100% showed significant improvement in skin firmness.
PERRICONE MD HIGH POTENCY CLASSICS: HYALURONIC INTENSIVE MOISTURIZER
A gel-cream moisturizer that uses three different forms of hyaluronic acid to deliver intense hydration for plumper, healthier-looking skin.
KEY INGREDIENTS
DMAE: firms the look of skin.
3 Forms of Hyaluronic Acid: richly moisturize.
Rosemary Leaf Extract: firms the look of skin.
CLINICAL TESTING
94% showed significant improvement in skin barrier function.
90% showed significant improvement in skin firmness & elasticity.
REN CLEAN SKINCARE
KEEP YOUNG AND BEAUTIFUL INSTANT FIRMING BEAUTY SHOT
An anti-aging gel-serum for all skin types, designed to instantly firm and lift. The blend of hyaluronans in this light serum super-charge your skin, giving the appearance of a dramatically tighter and more youthful complexion.
KEY INGREDIENTS
Hyaluronan 1 from Yeast Biofermentation: visibly firms and smooths fine lines and wrinkles.
Hyaluronan 2 from Yeast Biofermentation: visibly firms.
Phycocolloids from Microalgae: visibly lift while providing lasting hydration and comfort.
CLINICAL TESTING
100% of women showed an improvement in skin smoothness.
SHISEIDO VITAL PERFECTION UPLIFTING AND FIRMING CREAM ENRICHED
A scientifically advanced moisturizer that helps counteract the visible signs of aging and protects against daytime damage including oxidation and dryness.
KEY INGREDIENTS
KURENAI-TruLift Complex with Benibana flower: strengthens skin and delivers a visibly lifted appearance.
Olive root, tea, and angelica root extracts: helps visibly correct and prevent further signs of aging.
CLINICAL TESTING
Subjects had visibly lifted skin in just 1 week. 
SKINCEUTICALS TRIPLE LIPID RESTORE 2:4:2 ANTI-AGING CREAM
A unique lipid correction cream that contains the first 2:4:2 cholesterol-dominant ratio to help restore skin's external barrier and support natural self-repair, while potently nourishing it and improving the appearance of skin smoothness, laxity, pores, and overall radiance.
KEY INGREDIENTS
2% Pure Ceramides 1 & 3: part of a larger family of ceramides, and proven to synergistically increase hydration and optimal barrier function.
4% Natural Cholesterol: proven to accelerate barrier recovery in aging skin to improve the appearance of radiance and skin fullness.
2% Fatty Acids: aids in structural integrity of skin lipids to optimize skin's overall lipid balance and improve skin elasticity.
CLINICAL TESTING
In an 8-week study:
66% improvement in smoothness
35% improvement in laxity
20% improvement in evenness
26% improvement in radiance
44% improvement in pore appearance
STRIVECTIN TL ADVANCED TIGHTENING NECK CREAM PLUS
A powerful cream that improves skin elasticity and provides visible lift while smoothing the appearance of horizontal neck lines and sagging. It also strengthens the skin barrier to prevent moisture loss and diminishes the look of discoloration on the décolleté.
KEY INGREDIENTS
NIA-114™ (Patented form of Niacin): supports the skin barrier and supercharges other ingredients.
Botanical Brightening Complex: helps even skin tone and improves the look of discoloration.
CLINICAL TESTING
92% showed improvement in uneven skin tone on the décolleté after 4 weeks.
90% showed tighter, more lifted skin on the neck and décolleté after 8 weeks.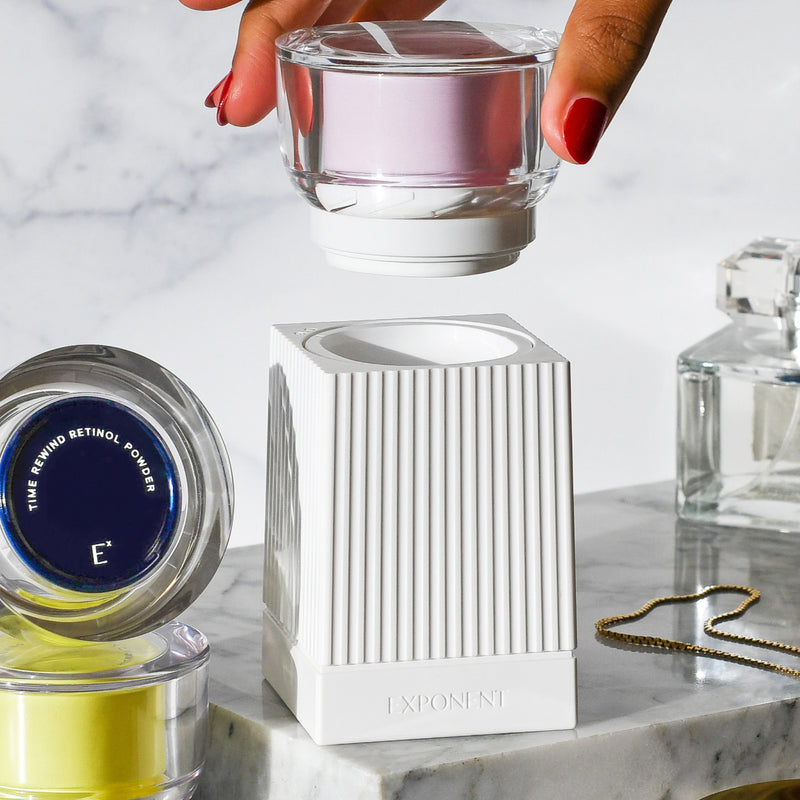 MIXED FRESH AT PEAK POTENCY.
Powered by clinically-proven, pure Active Powders combined with a Hyaluronic Acid Hydrator, our Superior Serums are made fresh in an instant at peak potency.
SHOP NOW