Three Destination Hotels for Art Lovers
Design
Lifestyle
Travel
Weekend Edit
Share on:
by Exponent Beauty / Dec 09, 2022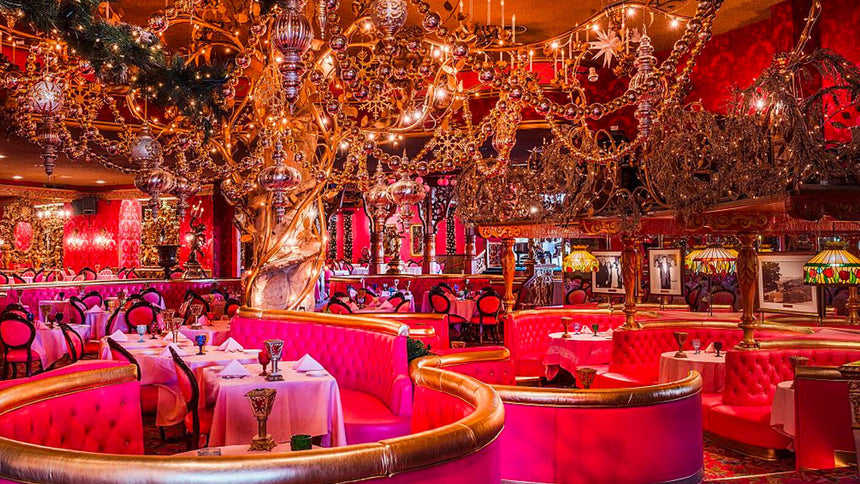 Photo Source: Madonna Inn via Elle Decor
What is travel if not a yearning for novel experiences? Countless hours are spent traversing the globe just to feel something new: to activate one of your senses in an unfamiliar way. Yet, we so often choose our lodging based mostly on what will help us sleep at night. Why not experience the same thrill of strange and exciting encounters from the comfort of your own hotel? Art hotels seek to bring the joy of travel to your temporary home. Here are three incomparable destinations that will feed your appetite for art and culture while giving you all the amenities of a luxury hotel.
Azulik - Mexico
A palace of sinuous branches interspersed with sweeping stone walls houses a premier contemporary art gallery. Considered a "cultural complex," Azulik Uh May in Tulum, Mexico is nothing short of otherworldly. The discrete art space, Sfer Ik, hosts exhibitions featuring contemporary artists that investigate relationships between space, the environment, and temporal transformations, to name but a few things. The gallery is only a feature of this colossal aesthetic venture. Individual villas are spread across the resort in which you can fully immerse yourself in the whimsical yet organic aura of Azulik. Its amenities are exceptional, including avant-garde environmental cuisine, a curative spa, and direct access to a remote beach. Combining intensely innovative cultural experiences with the relaxation of a resort environment, Azulik is an art hotel that revels in the diverse pleasure of the senses: sight, sound, smell, taste, and touch are all engaged in experiences that expand your consciousness. Despite its distance from traditional cultural centers, it is one in its own right. 
Madonna Inn - United States 
Located in sunny San Luis Obispo, California, the Madonna Inn is its own main attraction. Calling the hotel ostentatious is an incredible understatement. The building itself looks as if it has been abducted from a miniature fairy tale village and brought to life. Inside, you're greeted by a restaurant with lush Victorian booths of tufted upholstery just beneath a botanical chandelier growing organically from the floor and spreading its gilded boughs across the ceiling. This seemingly elegant interior is almost entirely coated in a color that can only be described as Pepto Bismol pink. Deliciously tacky, the Madonna Inn revels in the pleasure of kitsch. Fancy spending the night in a synthetic cave and falling asleep in cheetah print sheets? You've come to the right place. From chariot beds to stone grottos to cabins in the woods, there are 110 uniquely designed rooms: 110 fantasy worlds for you to enter at your will. While the Madonna Inn doesn't house any famous art itself nor does it have a gallery space, its undeniably inimitable design lets you live within a world of art. 
Le Royal Monceau - France
Walk just a few blocks and you'll find yourself face-to-face with the immense Arc de Triomphe. As elegant as it is innovative, Le Royal Monceau in Paris combines its own artful experience inside the hotel with the extensive artistic marvels of the city. An in-house art concierge by the name of Julie Eugène, provides guests with recommendations for art viewing throughout the city and within the art hotel itself. In addition, Eugene offers tours and private viewings of exhibitions and renowned museums in Paris. The art concierge transports wayfarers into the nucleus of Parisian culture in an instant. And yet, one must not even leave the hotel to indulge in an artistic experience; the hotel houses the Katara Cinema. With monthly film programming and the ability to host private screenings for any televised event, such as seminars, auctions, or concerts, the cinema is a relaxing and culturally invigorating experience within the walls of the hotel. One also need not travel to experience the gallery and art library in Le Royal Monceau. La Librairie des Artes functions both as a book depository and a storefront in which visitors can peruse and purchase art literature, new publications, and even art objects themselves. To observe more traditional art and even purchase it, look no further than the Art District Gallery by Bel Air Fine Art. Acting as a hub for the Bel Air contemporary art group, the gallery regularly hosts traveling exhibitions of cutting edge pieces. Le Royal Monceau – Raffles, Paris is an art destination in the city like no other, creating a deep engagement with the art and culture of Paris at every stage of your visit within the hotel and throughout the city. 
Art hotels collapse the boundary between the innovative experiences so commonly characterizing art and the comfort of commonplace dwellings. Ushering in new realities of where you're living, these temporary homes turn your entire vacation into an artful encounter. 
Take matters into your own hands -  indulge your senses with a twist of the unknown and dive into the inspiring world of destination hotels. 
Words by: Ryan Serpa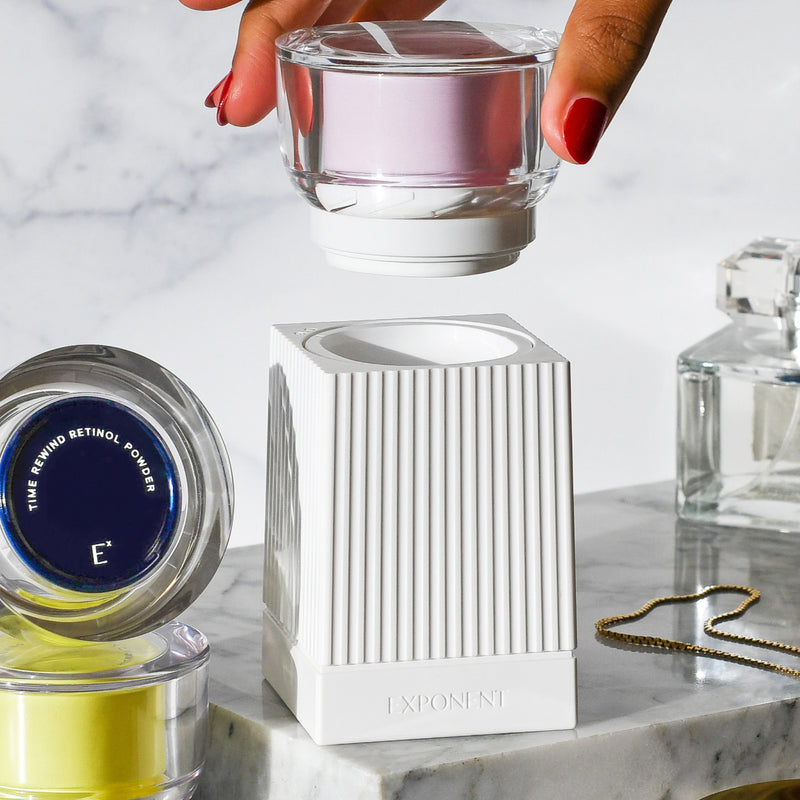 MIXED FRESH AT PEAK POTENCY.
Powered by clinically-proven, pure Active Powders combined with a Hyaluronic Acid Hydrator, our Superior Serums are made fresh in an instant at peak potency.
SHOP NOW