The World's Top Eco-Friendly Resorts
Share on:
by Exponent Beauty / Sep 08, 2022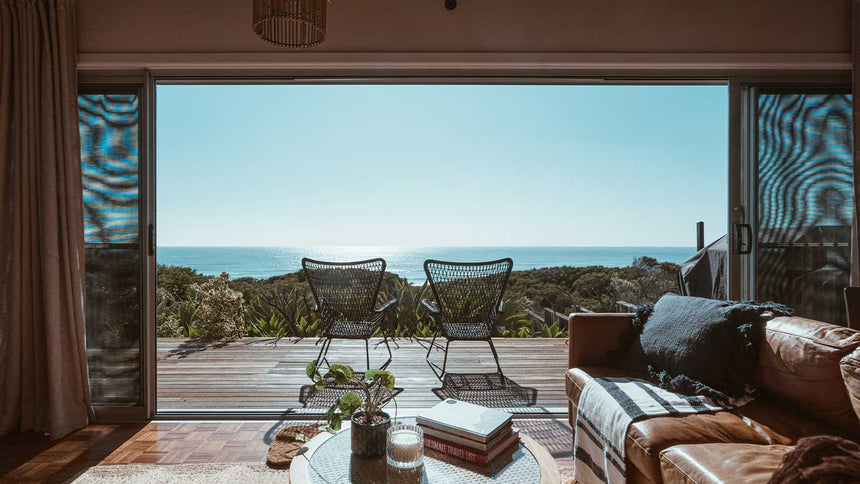 A sustainable getaway doesn't have to sacrifice luxury. From Mexico to Sri Lanka, here are some of the world's top resorts that prioritize high-end hospitality as much as eco-friendly practices. Prepare to add these to your travel wish list. 
What Makes an Eco-Friendly Resort Sustainable? 
When it comes to sustainable travel, one of the bigger-ticket items is where you'll stay. The easiest way to search for an eco-friendly resort that is truly sustainable is to check their website for information on environmental practices and third-party sustainability certifications. Trustworthy tourist advisory accreditation groups include Earthcheck and the Global Sustainable Tourism Council (GSTC). 
Top Luxury Eco-Friendly Resorts
Banyan Tree Mayakoba Resort | Playa Del Carmen, Mexico
A relaxing sanctuary in the heart of the Riveria Maya, this EarthCheck Gold-certified luxury beach resort is the ultimate destination for taking in beautiful landscapes. Committed to preserving and carefully maintaining the ecosystem, Banyan Tree Mayakoba adheres to sustainability practices ranging from eliminating single-use plastics, and having a towel reuse system, to working with a company that converts used vegetable oil into biodiesel. 
Jean-Michel Cousteau Resort | Savusavu, Fiji 
A breathtaking island vacation destination and trailblazer in responsible tourism, Jean-Micheal Cousteau Resort was the first property in Fiji to recycle paper and plastic–we applaud a pioneer. Additionally, it's known for achievements in low-impact agriculture, eco-friendly accommodations, and ecologically responsible marine activities ranging from snorkeling to scuba diving and boat tours. Time to get your swimsuits out. 
Alila Seminyak | Bali, Indonesia
With its lush gardens and sophisticated, contemporary architecture, this picture-perfect resort immerses guests in a beachfront experience like no other. Adhering to EarthCheck operating standards, Alila Seminyak was developed with environmentally sensitive site planning, reclaimed building materials, and sustainable construction procedures. Since its opening, the resort has worked to minimize its greenhouse gas emissions, utilize natural products in its facilities, harvest local organic ingredients, and support two local elementary schools. It's pretty impressive.
Tri Lanka | Sri Lanka 
Situated near the shores of Koggala, Sri Lanka's largest natural lake, Tri is the island country's first truly contemporary sustainable luxury hotel. From its extraordinary jungle-like landscape to yoga and Ayurveda treatments, Tri is the ultimate wellness destination. Plus, its sustainable practices are exceptional–water is solar heated, solar PV panels and solar arrays harvest natural power, and indigenous trees and bushes are planted to help reverse habitat degradation. Tri has also started a mangrove planting and shoreline protection program to tackle shoreline erosion. 
The Brando | French Polynesia 
A LEED-certified hotel located in the middle of the Pacific, The Brando offers private luxury villas surrounded by nature and a sparkling lagoon. Designed to reflect the Polynesian lifestyle and culture, The Brando runs a variety of programs aimed to preserve the island's heritage and biodiversity–social sustainability in practice. The Brando considers itself a steward of the island, working to protect and preserve Tetiaroa in its natural state. All building materials used in the design and construction are of local or certified origin, renewable, or incorporate recycled components. And the resort's pioneering deep seawater air-conditioning system relies entirely on renewable energy sources. Additionally, the resort is on track to becoming carbon neutral–truly setting a new standard. 
The Lodge at Edgewood Tahoe | Stateline, Nevada
Take in the fresh mountain air and the serene sounds of nature at this luxurious alpine resort. From morning yoga to golfing, hiking, and spa time, The Lodge at Edgewood Tahoe is the perfect outdoorsy vacation spot. And as stewards of nature and the lake, The Lodge takes sustainability seriously. The resort is LEED-silver certified and a proud participating member of Clean the World, donating partially used soaps and other bottled amenities that are distributed to citizens in impoverished conditions–a cause we admire.  
Secret Bay | Dominica, Caribbean
An all-villa rainforest resort experience, Secret Bay is the ultimate romantic haven for an ethically luxurious getaway. Composed entirely of sustainably sourced hardwood and Red Cedar, the villas feature plunge pools (to enjoy in a bathing suit or not), free-standing tubs, and pillow hammocks. As a Green Globe Certified destination, Secret Bay maintains a zero-waste policy. Each villa has a water filtration system for guests to fill their takeaway water bottles. The property also includes organic gardens and an organic farm. When can we check in? 
Eco-Friendly Travel Practices 
The hard reality is that getting to these destinations often requires carbon emissions-heavy air travel. And there isn't much to mitigate the environmental impact. 
It is what it is, unfortunately. However, there are some ways to be thoughtful about your environmental impact while on vacation:  
Opt for reusable water bottles 
Don't overdo souvenir shopping 
Reuse towels and sheets 
Respect the flora and fauna of your surroundings
Purchase carbon offsets for flights
Bring your own travel-size products (hotel offerings are often non-recyclable)
Bon Voyage! 
Words By: Shiri Feldman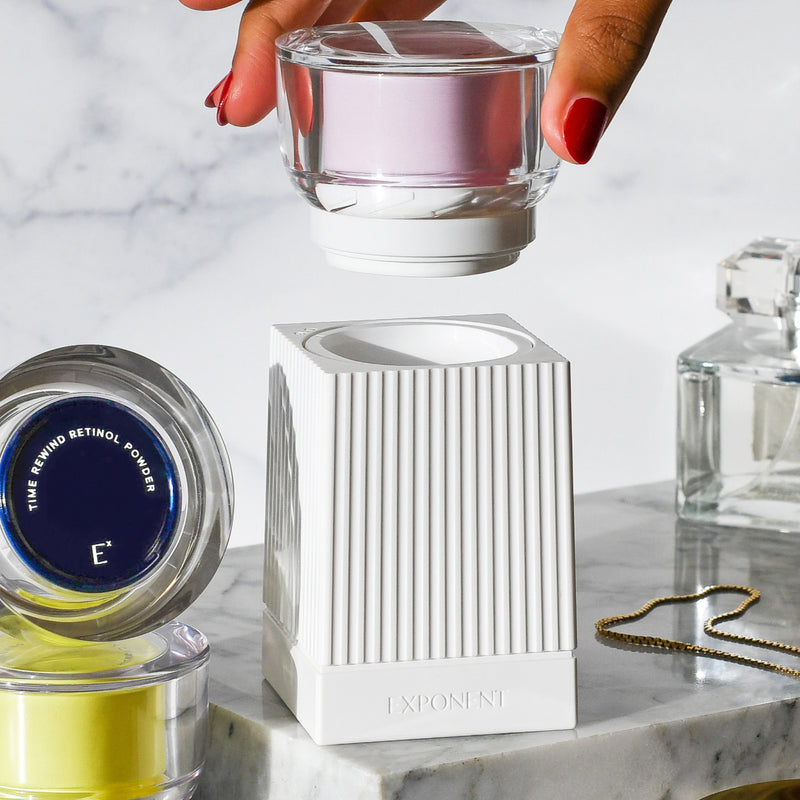 MIXED FRESH AT PEAK POTENCY.
Powered by clinically-proven, pure Active Powders combined with a Hyaluronic Acid Hydrator, our Superior Serums are made fresh in an instant at peak potency.
SHOP NOW