Sustainability in Interior Design
Design
Lifestyle
Sustainability
Share on:
by Exponent Beauty / Aug 17, 2022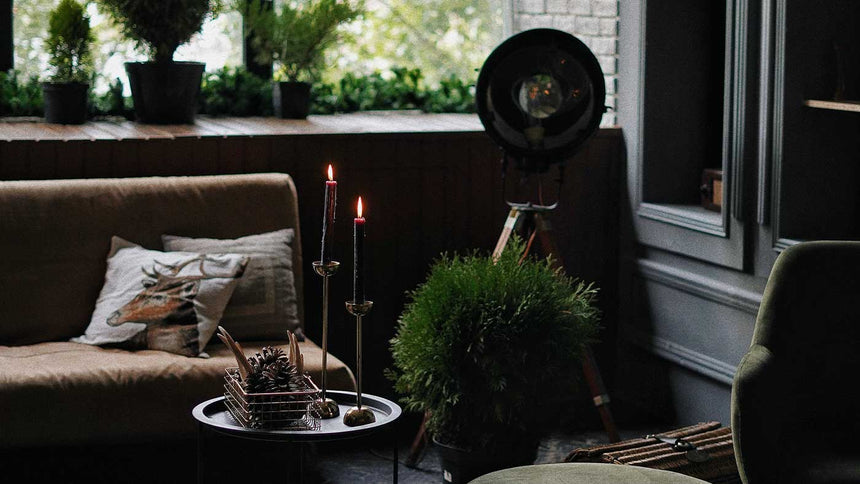 As the famous saying goes, it's what's inside that counts. But what exactly does sustainable interior design encompass? We're here to break down the concept of eco-friendly interiors and why it matters. We've also included our best tips to style your bathroom and other home spaces while keeping sustainability top of mind.
What is Sustainable Interior Design?
The furniture and materials used to furnish and decorate our spaces have a tremendous effect on the environment. Sustainable interior design practices, therefore, seek to reduce the negative environmental impact and build a better, healthier future.
A holistic lens on sustainable interiors encourages us to see it as a connected ecosystem – beginning in our homes and rippling out to manufacturers in the supply chain and our economies at large. In this way, it's imperative to consider quality, versatility, and longevity when styling spaces. Our interiors should be inspiring and beautiful while taking environmental impact and other personal values into account.
Why is Sustainable Interior Design Important?
With concerns ranging from population growth to finite non-renewable natural resources, sustainability is more important than ever. In addition to its environmental benefits, sustainable interior design can improve indoor quality, maximize a home's longevity, and aid local communities.
Sustainable Interior Design Tips
Our top eco-friendly interior design tips include:
Lean Into Modern Nostalgia
A fusion of contemporary and traditional design, modern nostalgia furniture and decor is stylish and sustainable. Weave together old and new pieces for an eclectic, sophisticated interior unique to your taste. To find pre-loved, vintage home items, check out second-hand stores, Nextdoor, Facebook Marketplace, or eBay.
Opt for Energy Efficient Lighting
Set the mood and illuminate your space with eco-friendly light features. Use LED light or composite fluorescent bulbs as a simple switch to lower energy consumption. Plus, these bulbs last longer - it's a win-win situation. Install large windows and skylights in your space, if possible, to get the most out of natural sunlight. Who doesn't love a bright, sunlit interior?
Reclaim Well-Loved Furniture
Along the same theme of styling traditional pieces, reach out to family and friends to see if they have any furnishings you can repurpose. Even better - look around your own home for what could be updated. Reviving older, out-of-style pieces of furniture is a great sustainable interior practice. Outdated furniture, including couches and benches, can be reupholstered or refinished. Sometimes, even just a fresh coat of paint can work wonders. Let's reclaim, reuse, and recycle.
Shopping local for furnishings and decor supports small community businesses and reduces the carbon footprint. Plus, you might find some unique, one-of-a-kind pieces this way.
If you get the urge to change your home's color palette, opt for eco-friendly, non-toxic paints. Your choice of paint can affect indoor air quality, the health of you & your loved ones, and the planet. Avoid toxins by shopping for low/zero VOCs (volatile organic compounds) or natural house paints.
Look Out for Certifications
When shopping for interior-design materials and products, ensure the brand is dedicated to environmental conservation by checking their certifications. Some trustworthy accreditations include the Forest Stewardship Council (FSC) for wood furniture, Energy Star for electricity-powered products, OEKO-TEX for textiles, and Greenguard for low-emission home materials and furnishings.
You deserve an interior that aligns with your style, hobbies, and personality while minimizing your impact on our environment. We hope you'll be able to kick back, relax, and enjoy your space, even more, knowing you've conserved waste created and resource consumption.
At Exponent, our mission is to make your life easier and create effective skincare products with sustainable packaging that's not watered down and deactivated by the first beam of light. It gets better: our unique (and fabulous) packaging would look amazing in your sustainable bathroom. Take a peep at our Superior Serums and convince yourself, then raise a glass to raising standards.
Words By: Shiri Feldman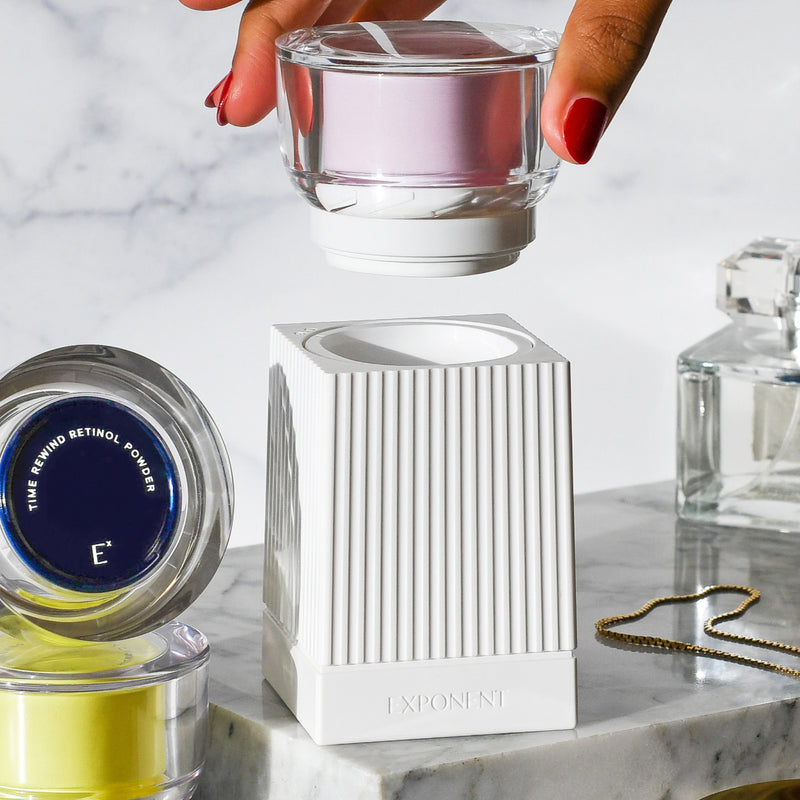 MIXED FRESH AT PEAK POTENCY.
Powered by clinically-proven, pure Active Powders combined with a Hyaluronic Acid Hydrator, our Superior Serums are made fresh in an instant at peak potency.
SHOP NOW