Discover Incredible Benefits of the Exponent Bestsellers Discovery Set
Share on:
by Dawn Francisco / Aug 17, 2023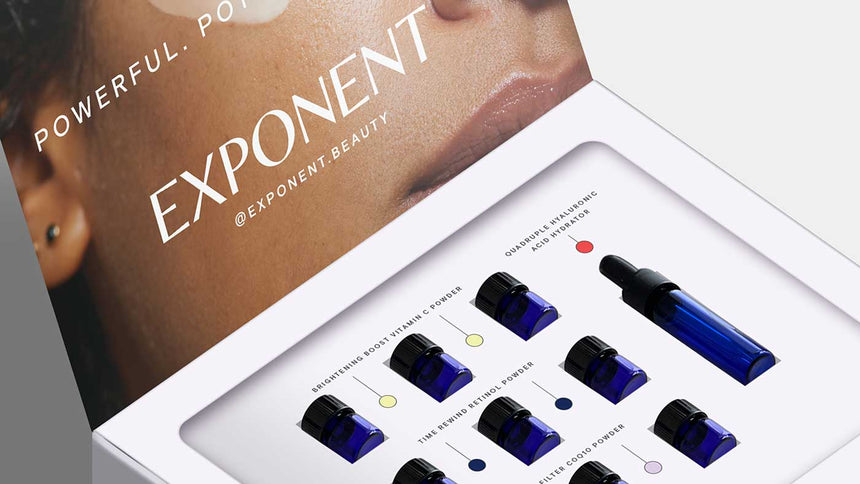 Chances are you'd never heard of self-activated skincare before Exponent hit your radar. (That's ok, our formulas are the first of its kind, after all.) Our Starter Systems have been changing the face of skincare—literally and figuratively—as well as changing perspectives about ingredients, shelf life, and results.
To continue to open people's eyes about the efficacy of traditional skincare, raise their expectations of how skincare can and should perform, and blow their minds with clinically proven results, we've made it even easier to experience the Exponent effect. Enter: The Exponent Bestsellers Discovery Set. Designed to show you how you can transform your skincare routine and unlock your skin's true potential, it features a "test-drive" of our top three serums: Brightening Boost Vitamin C, Time Rewind Retinol, and Firming Filter CoQ10.
What Makes the Exponent Discovery Set So Special?
The Exponent Discovery Set offers precise doses of potent, clinically proven active ingredients for you to activate on demand. Each dose is optimized for efficacy (without irritation) and clinically proven to improve the state of your skin with continued use. Here's what you'll discover:
Vitamin C Brightening Boost
The Brightening Boost Vitamin C Powder is a true powerhouse when it comes to treating sunspots, discoloration, and dullness. Packed with 10% L-Ascorbic Acid in every dose, this serum works wonders in brightening the complexion and restoring a youthful glow to your skin.
Time Rewind Retinol
The Time Rewind Retinol Powder is a must-have for anyone looking to reduce fine lines and wrinkles. With 0.25% Retinol in every dose, this serum effectively retexturizes the skin, leaving it smoother and more youthful-looking. Say goodbye to signs of aging and hello to a rejuvenated complexion.
Firming Filter CoQ10
The Firming Filter CoQ10 Powder is the ultimate solution for tightening and firming the skin. Infused with 0.5% Coenzyme Q10 in every dose, this serum helps improve skin elasticity and reduce sagging. You'll experience a more lifted and toned appearance with this powerful serum.
Quadruple Hyaluronic Acid Hydrator
One of the standout features of the Exponent Discovery Set is the Quadruple Hyaluronic Acid Hydrator. This innovative ingredient activates the serums and ensures deep, effective absorption of the active ingredients. It also delivers immediate and visible anti-aging effects.
Discover Your Skin's Brilliance
With the Exponent Discovery Set, you have the opportunity to unveil your skin's true brilliance and find your favorite formulas. Whether you're dealing with sunspots, fine lines, or sagging skin, this set has got you covered. Transform your skincare routine and achieve a radiant, youthful complexion.
Shop the Best Sellers Discovery Set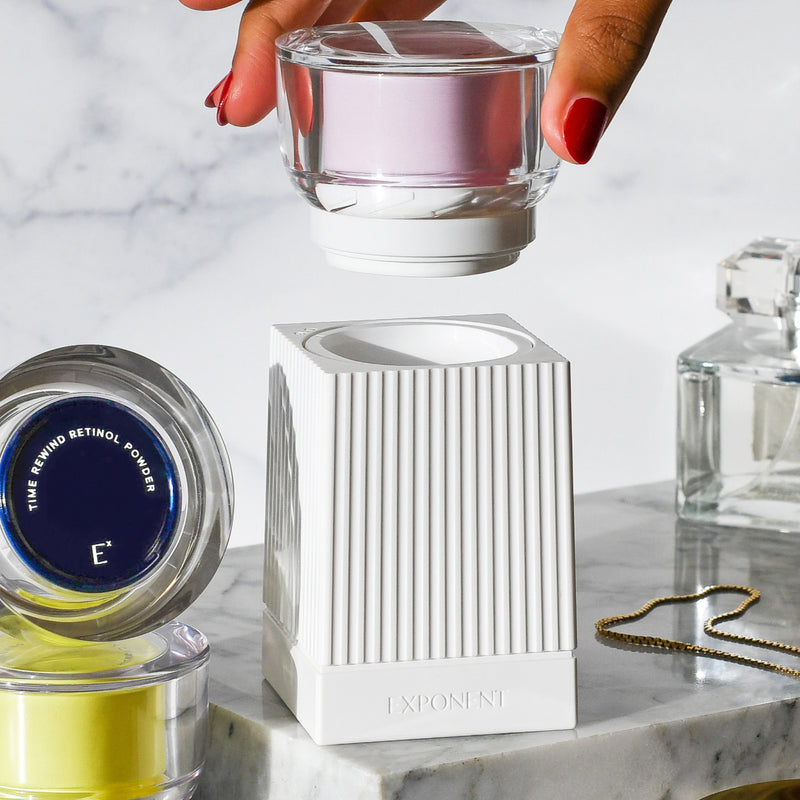 MIXED FRESH AT PEAK POTENCY.
Powered by clinically-proven, pure Active Powders combined with a Hyaluronic Acid Hydrator, our Superior Serums are made fresh in an instant at peak potency.
SHOP NOW