4 Benefits of Retinol for Skin
Ingredients
Retinol
skin
Skin Care
Share on:
by Exponent Beauty / Feb 10, 2022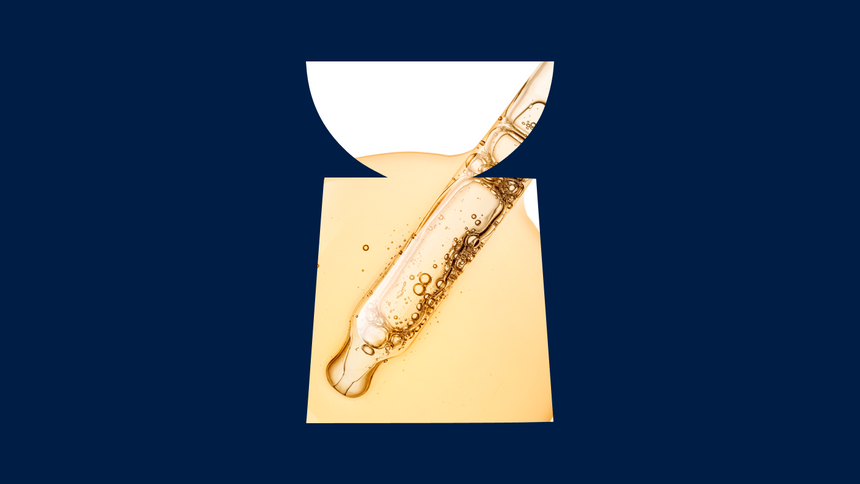 Retinol, the vitamin A derivative that encourages cell turnover for a brand new skin, is literally everywhere. Toners, serums, moisturizers, masks, you name it, retinol is popping up in seemingly all skincare steps as a universal panacea for all sorts of concerns. In case you're yet a stranger to retinol, this post has got you covered, so prep to take the plunge after reading it. Here are all the benefits of retinol for skin and the mechanisms this powerhouse anti-ager works with to bring you closer to even, smooth, glowy skin. 
Retinol Cream Benefits for Skin
Regardless of your skincare concern, there is at least one thing retinol can do to help. Whether dullness, wrinkles, dark spots, or acne is what you struggle with, retinol, the cure-all elixir, tackles all of them, and you definitely don't want to miss on its benefits. 
These are the retinol benefits for skin:  
Reduces wrinkles

Provides deep exfoliation for skin

Fades dark spots from aging, sun damage, and hyperpigmentation

Helps clear acne
1. Reduces wrinkles
There are a few ways through which retinol reduces wrinkles. First and foremost, retinol speeds cell turnover, making old cells die rapidly so new healthy cells grow underneath, softening fine lines and wrinkles. On top of it, when cell proliferation happens, it leads to tissue thickening, so firmer, more elastic skin. 
That's not it. Retinol hampers the breakdown of existing collagen while encouraging new collagen to form by boosting blood flow in the skin and stimulating fibroblasts to promote new collagen and elastin fibers.1
And if that's not the way to less visible wrinkles and pores, bouncier skin, and increased firmness and elasticity, then what is it?
Pro Tip: Retinol, this wrinkle crusher, makes a good team for antiaging when paired with vitamin C.2
2. Provides deep exfoliation for skin
While retinol is technically not an exfoliant nor works like one, the results are very similar to those given by an exfoliant. Retinol doesn't break down the glue that holds cells together, as exfoliants do, but its action revolves around facilitating dead cells buildup shedding from the top of the skin. When new healthy cells take the place of old, damaged cells, skin is left softer, smoother, and evener. This also helps unclog pores; more on that later. 
It might not be an exfoliator, but using retinol is a great way to get rid of a dull appearance, increase product absorption and get that silky soft look. So, keep this glow cajoler close.
3. Fades dark spots from aging, sun damage and hyperpigmentation
With sun damage, breakouts, and age triggering extra melanin, hyperpigmentation becomes a concern for most of us. And turning to retinol is, beyond a doubt, one of the best things you could do. By replacing old, pigmented cells with fresh ones, retinol diminishes hyperpigmentation little by little, ensuring an evener skin tone.
But most importantly, when retinol is applied to the skin, it has a critical role in the distribution of melanin. In addition to reducing the activity of melanocytes (dark-pigment-producing cells), retinol blocks the transport of melanin to skin cells, inhibiting the formation of new dark patches.3
Plus, the collagen-boosting ability of retinol also helps fade away dark spots, making skin appear clearer and radiant — as you want it.
4. Helps clear acne
Last but not least, retinol is an important player in treating acne, too, often called the foundation of acne treatments. Retinol can give a hand, whether it's about inflammatory or non-inflammatory pimples or breakouts caused by overproduction of the sebaceous glands.4 
By encouraging cell turnover and increasing collagen and elastin proteins, retinol removes dead cells that can trap excess oil, preventing new pimples from forming and speeding up the healing of existing ones. Also, retinol reduces the amount of sebum secreted in the skin, minimizing the tendency of blackheads and pimples caused by excess oil.5
As an ex-acne sufferer, I know breakouts often leave the oh-so-much unwanted scars. Retinol is the answer. Ok, and glycolic acid. It seems that pairing retinol and glycolic acid improves acne scarring after 12 weeks of regular use.6 As I've said, there's not much this skin guardian can't do.
Find the Best Retinol Product for You
Spotting the best retinol products might be overwhelming with endless formulas out there. But we have clinically tested plenty of them, and it comes out these retinol products meet our Full of Standard and truly deliver. Have a look and wait for the first self-activated skincare line — we're working on it.
At Exponent, our mission is to set a new standard for effective skincare so you can cut through the clutter and choose products that actually work. And, to get even more from your skincare routine, you can now pair them together using what you've just learned. For skin discoloration and fine lines and wrinkles, use our Brightening Boost Vitamin C System in the morning and Time Rewind Retinol System at night. If sensitive skin is what you're struggling with, pair our Calm Revival Green Tea Resveratrol Serum with the Firming Filter CoQ10 Serum. Or, if you want to prevent dry, flaky skin, the Clear Comeback Probiotic Enzyme Serum stands out.
Words By: Ana Vasilescu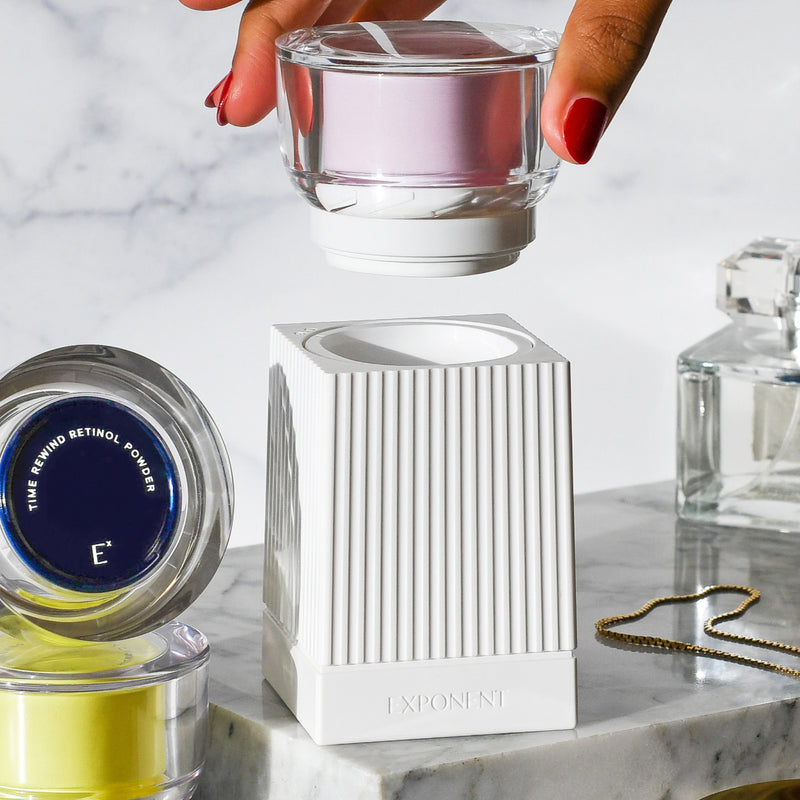 MIXED FRESH AT PEAK POTENCY.
Powered by clinically-proven, pure Active Powders combined with a Hyaluronic Acid Hydrator, our Superior Serums are made fresh in an instant at peak potency.
SHOP NOW