Reset in 2023: 5 Luxurious Wellness Spa Resorts
Lifestyle
Travel
Wellness
Share on:
by Exponent Beauty / Mar 10, 2023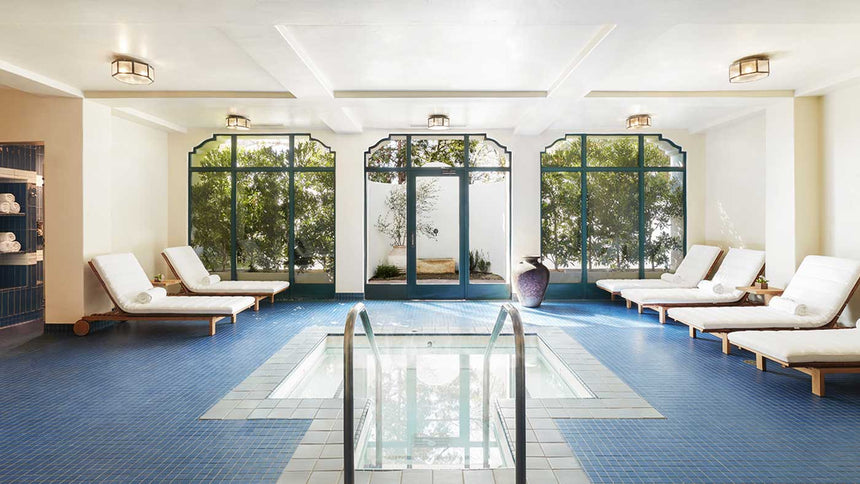 Photo Source: Spa Ojai
Put on your robe, grab a glass of champagne, and get ready to explore a few luxurious spas. These top-rated destinations serve as the ultimate sanctuaries for a healthy reset. With a range of wellness-focused treatments and amenities, get ready to be transported to a world of tranquility and undisturbed self-care.
Ready to relax and recharge? These U.S.-based spas are the perfect wellness escape:
Life in Balance Spa at Miravel Arizona | Tucson, Arizona
Longer-Stay Resort
A serene sanctuary for the mind, body, and soul, the Life in Balance Spa celebrates the natural beauty and spirit of the Sonoran desert. The resort offers a variety of unique services, including Vasudhara (a Thai water massage), aerial bodywork, sound baths, yoga, meditation, and acupuncture to help you reconnect with your inner vitality. Prepare to surrender to the tranquil surroundings of Tucson for a truly transformational, refreshing experience.
Spa Ojai | Ojai Valley, California
Day Spa within a Resort
Surrounded by majestic Southern California mountains and stunning vistas, Spa Ojai's offerings will nourish your body and soul in the spiritual vortex of Ojai Valley. Offering mind & body classes, yoga, healing CBD oil massage, reflexology, and a purifying radiance facial, the Ojai Spa inspires mindful renewal with a focus on improving visitors' overall well-being. Situated minutes away from the town of Ojai, a former artist enclave, it's a perfect setting to relax and reconnect with great coffee shops, restaurants, and galleries.
The Spa at Mandarin Oriental | New York City, New York
Day Spa
Located in the heart of New York City, the Mandarin Oriental's spa is known for its stunning skyline views and luxurious treatments. The spa serves as an oasis from the hustle and bustle of the city, offering services to help you fully relax and rejuvenate. Their signature treatments include an aroma stone massage, trigger point release work, and Thai foot therapy. The spa's opulent facility features an oriental tea lounge and lap pool with spectacular views over the Hudson River. You can't beat that. A spa day at the Mandarin Oriental will leave you as inspired as the city itself.
Four Seasons Resort Maui at Wailea | Maui, Hawai
Day Spa within a Resort
A unique blend of Hawaiian culture and luxury spa services, the Four Seasons Resort Maui's spa features treatments inspired by Hawaiian healing traditions, including a Lomi Mohala massage, a healing facial, and Hawaiian herbal remedies. Guests are also welcome to take advantage of the spa's onsite lV drip offerings, hydrotherapy circuit, and relaxation lounges.
Canyon Ranch Spa | Lenox, Massachusetts
Longer-Stay Resort
A world-renowned wellness spa situated in the scenic Berkshires of Massachusetts, the Canyon Ranch Spa Resort experience is curated to support visitors' health and wellness goals. Guests can enjoy a full-body ayurvedic massage with warm sesame oil to nourish the skin, herbal rejuvenation to boost immunity and relieve tension, reflexology, and age-defying facial therapy, among other deluxe treatments. The Canyon Ranch Spa's transformative self-care experiences and the historic elegance of the luxury resort's Bellefontaine mansion serve as the ultimate setting for rest and self-reflection.
Whether a desert, mountain, or beach oasis speaks to you, these peaceful spas will help rejuvenate your mind, body, and spirit. Prep your luggage – it's time for a wellness trip!
Words By: Shiri Feldman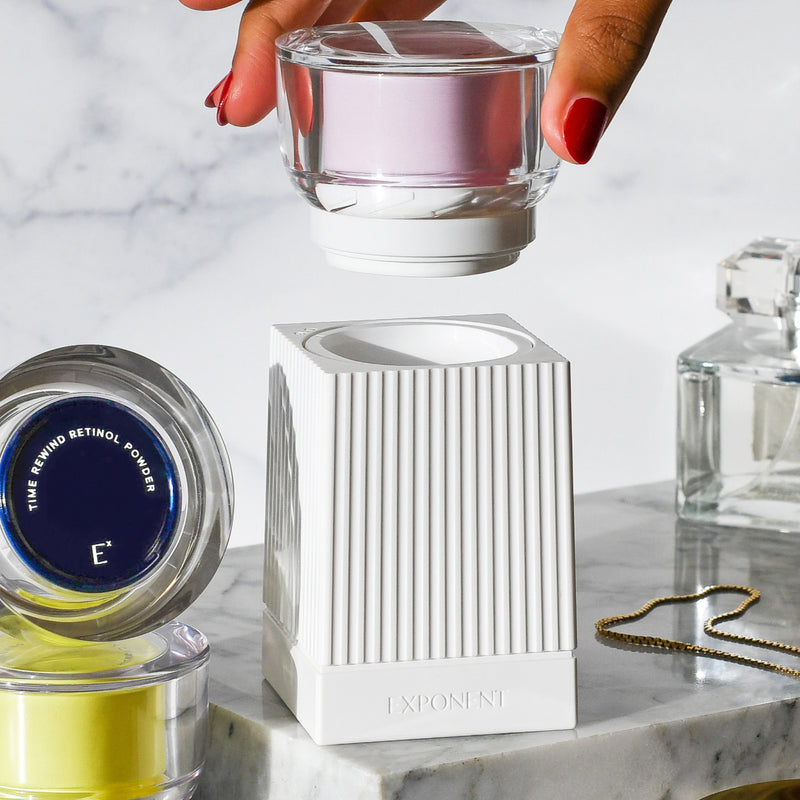 MIXED FRESH AT PEAK POTENCY.
Powered by clinically-proven, pure Active Powders combined with a Hyaluronic Acid Hydrator, our Superior Serums are made fresh in an instant at peak potency.
SHOP NOW