We're Taking A Stance On Reducing Beauty Waste
Share on:
by Exponent Beauty / Sep 28, 2022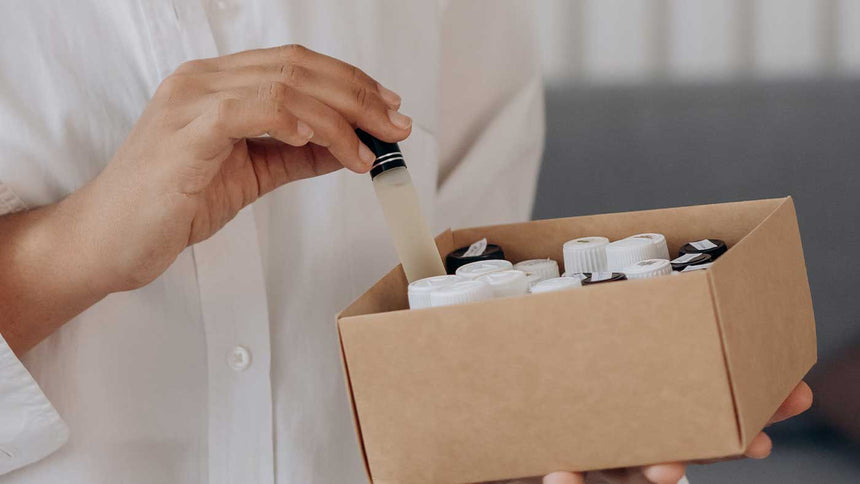 The beauty and wellness industry generates over 120 billion packages each year, and only a fraction actually gets recycled.* 
As a Certified B Corp, our goal is to make a big impact on your skin with as little impact on our planet. To start, we intentionally and innovatively designed our products to be infinitely recyclable and refillable. But that was only the beginning. 
The march toward beauty circularity is an industry-wide effort, and we're happy to help lead the way.
That's why we've partnered with Pact Collective to help minimize the hard-to-recycle beauty packaging waste that ends up in landfills and oceans. 
With our new beauty collection program, you can now recycle ANY brand's beauty product (that can't be upcycled, recycled locally, or composted) through our website or at a local drop-off location. 
About Pact Collective
Pact is a nonprofit collective working to reduce, recycle, and drive towards circularity. They believe that if consumers and companies work together, we can end the global plastics and packaging problem in the beauty industry.
Pact partners with beauty companies of all sizes to collect packaging that recycling facilities cannot handle due to equipment limitations or lack of end markets. By collecting these materials at scale across many brands, Pact can responsibly sort like-for-like materials at volumes that open up a variety of circular options for next use. 
Our Pact Partnership
Exponent is now a proud Pact Member with a drop off and mail-back collection program that makes it easier for you to send in items that can't be locally recycled or composted. Here's how it works. 
Pact Drop Off Program
With collection bins at participating retailers throughout the country, you can simply drop off acceptable packaging components. Enter your location here to find a Pact Collection Dropoff Bin near you. 
All of the below are Pact – accepted packaging, as long as it's clean and empty*.  
Plastic bottles + jars smaller than a fist
Plastic + aluminum squeezable tubes
Colored glass bottles + jars (think green and blue glass)
Ceramic + porcelain containers 
Pumps + dispensers 
Caps + closures 
Compacts + palettes
Lipstick tubes + applicators
Toothpaste tubes + dental floss containers 
Mascara tubes and wands
For a comprehensive list of packaging items Pact accepts, click here. 
Packaging that still has goop left behind can contaminate and damage equipment used by recycling systems so please support our partnership by using these cleaning tips. 
Exponent Beauty + Pact Mail-Back Program
If you're unable to access a Pact Collection Dropoff Bin in your area, we also have a mail-back collection program. Click here to learn more. 
Pact is committed to finding the highest and best use for the materials they collect. 
So—What happens to your packaging once Pact receives it? This is the general hierarchy* – best possible outcome to least favorable (and at least it isn't in a landfill). 
Mechanically recycled into another product (e.g. packaging, carpet, pallets for warehouses)
Downcycled (into asphalt, for example)
Molecularly recycled (e.g. reduced to chemical monomers that can be used to build something else)
Waste-to-energy (packaging that cannot be used in any other way is burned)
Our push for sustainability is a shared effort. Seemingly small, individual actions can have a monumental impact on reducing landfill waste and our carbon footprint. Join us in taking a stance on reducing beauty waste and as always, Raise Your Expectations. 
*Source: Pact Collective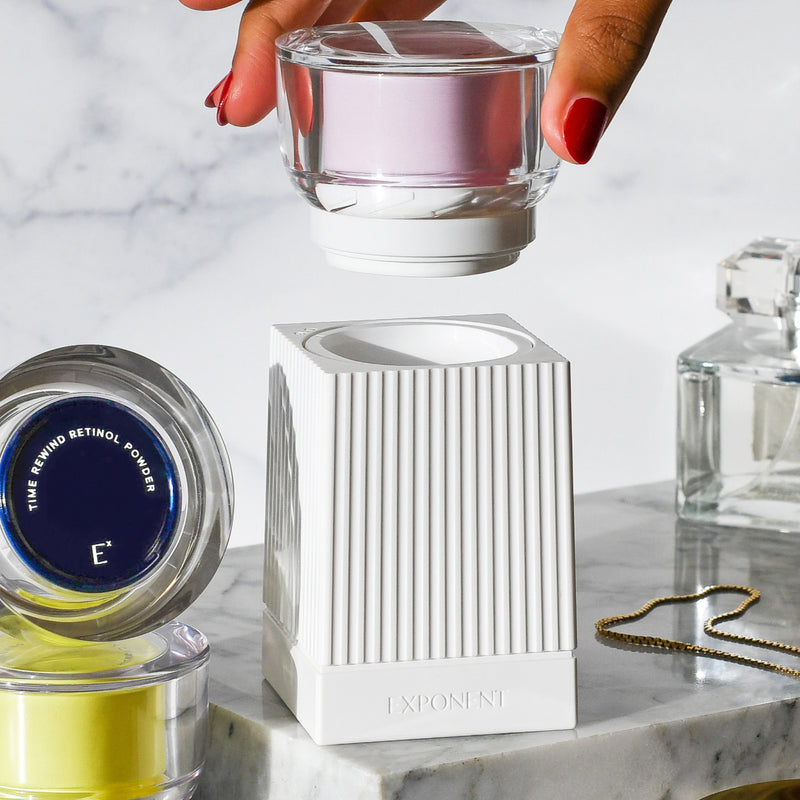 MIXED FRESH AT PEAK POTENCY.
Powered by clinically-proven, pure Active Powders combined with a Hyaluronic Acid Hydrator, our Superior Serums are made fresh in an instant at peak potency.
SHOP NOW