Liz on Entrepreneurship and Efficacy with Stairway to CEO
Share on:
by Exponent Beauty / Feb 21, 2023
Liz joins Stairway to CEO to talk about her journey to becoming the Founder and CEO of Exponent Beauty. Liz spoke about what it was like growing up in New York City as an only child, to building an apparel business with a friend before earning her MBA, working for American Express and Beauty Bar, to building her second startup Manicube, which The Red Door by Elizabeth Arden acquired, to having an aha moment that inspired her to reimagine what truly effective skincare could look like.
Source:
www.stairwaytoceo.com
.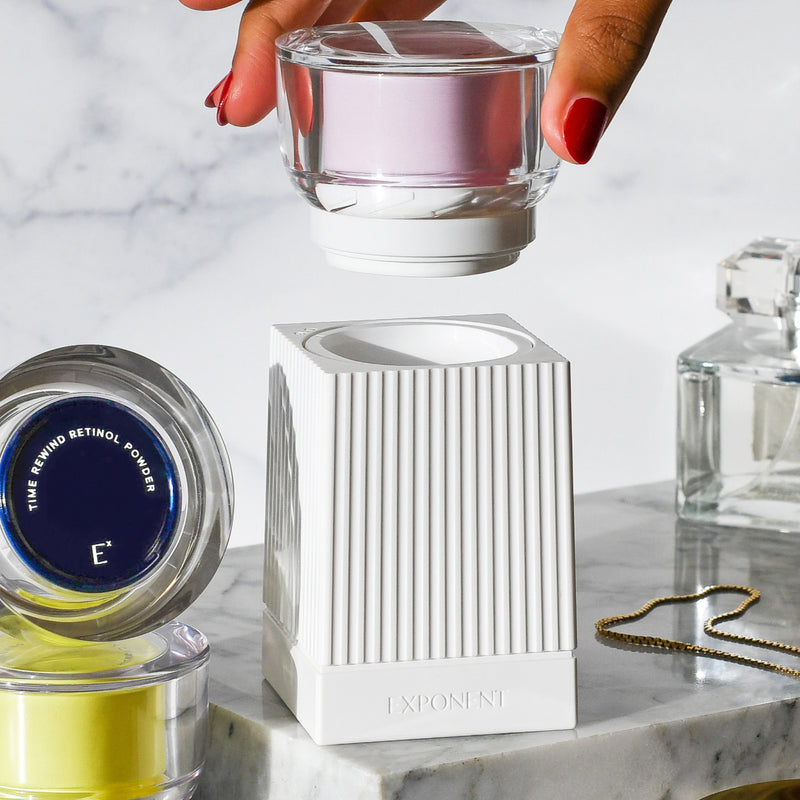 MIXED FRESH AT PEAK POTENCY.
Powered by clinically-proven, pure Active Powders combined with a Hyaluronic Acid Hydrator, our Superior Serums are made fresh in an instant at peak potency.
SHOP NOW