Green Tea: Skincare Ingredient Spotlight
Green Tea
Ingredients
skin
Skin Care
Share on:
by Exponent Beauty / Feb 04, 2022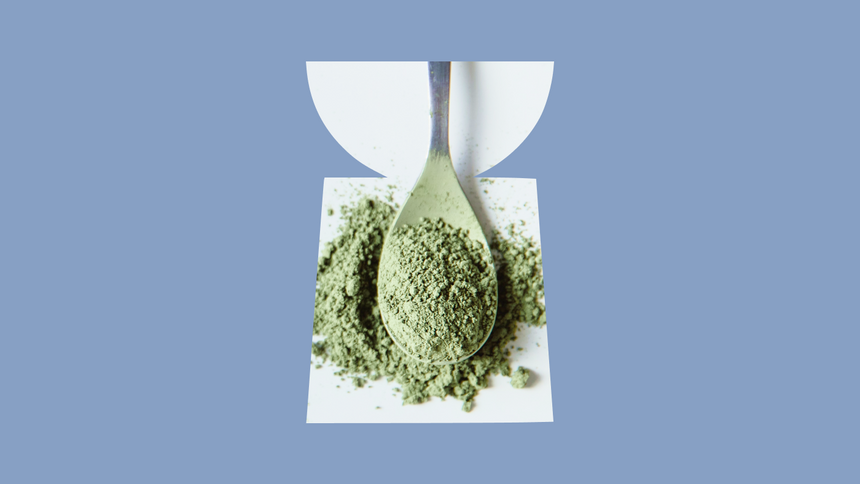 Green tea is a cult-favorite natural compound for good reason. While sipping it provides an energy boost, green tea energizes the skin topically, too. Revered as the "fountain of youth" for 5,000 years, this powerhouse ingredient strengthens the skin's defense system, prevents moisture loss, and combats breakouts. Find out why else it deserves a spot in your forever-expanding skincare arsenal. 
What is Green Tea?
Derived from the Camellia Sinensis plant, green tea is a natural compound rich in polyphenols (catechins) known to possess high antioxidant and anti-inflammatory activities. Because it is one of the least processed teas, it is one of the healthiest, with its skincare benefits linked to a rich composition of polyphenols (catechins, tannins), flavonoids, amino acids, caffeine, and phenolic acids, all of which fight oxidative stress. But the star compound in green tea is Epigallocatechin gallate (EGCG) — the most abundant antioxidant-filled catechin with antimicrobial and anti-inflammatory properties.1
Long story short, our skin cells are in a constant renewal state. New cells that migrate toward the skin's surface live about 28 days before new cells take their place. But when exposed to EGCG, the old cells found on the skin's upper layer start to divide again, producing more energy. In other words, EGCG can reactivate dying cells, improving the skin's condition — that's why green tea is called the fountain of youth.2
Green Tea Benefits for Skin
In the quest for flawless skin, keep green tea skincare products on your radar. Yes, you can enjoy lots of the benefits by drinking it or taking green tea supplements, but applying skincare products packed with green tea has many perks, hard to overlook. A potent antioxidant, green tea scavenges free radicals, preventing oxidative stress from damaging the skin. Additionally, green tea's anti-inflammatory and antibacterial properties make it an ally for acne sufferers, while its moisturizing and lightening effects can benefit anyone.3, 4, 5
Green Tea Benefits
Powerful Antioxidant

Protects skin against UV-induced damage 

Anti-inflammatory

Increases cell proliferation

Antibacterial

Prevents hyaluronic acid degradation

Lightens skin

Hinders transepidermal water loss

Balances sebum production
How to Use Green Tea for Skin
Green tea is a gentle ingredient, safe for all skin types, and can be paired with pretty much anything. Unless your skin is super-sensitive, you can apply green tea skincare products every day, twice daily, to reap its benefits. Green tea is mainly found in serums and moisturizers and is often used in products that address the eye area due to its high caffeine content— it reduces puffiness and dark circles. Topical formulations with green tea can easily penetrate the skin, boosting its beneficial effects.6
In addition to drinking green tea or applying it to the skin, green tea supplements are popular and are used for scavenging free radicals, cancer prevention, hair loss, and aging skin. However, since excess consumption of green tea supplements may be toxic, it's best to talk to a doctor before treatment. 
Pro Tip: For boosted antioxidant activity, pair green tea with vitamins C or E. It has been found that EGCG enhances the antioxidant power of these vitamins.7 
The Shelf Life of Green Tea
As is the case with antioxidants, green tea is unstable and easily oxidizes when exposed to light and air, causing the formula to degrade more with each use. Frustrating, yes, for by the time you finish your product, it may have become useless, allowing free radicals to harm your skin. 
Does Green Tea Lose Potency Over Time?
Green tea is susceptible to oxidation; therefore, it quickly loses potency over time, depending on its storing conditions and packaging. 
As you know by now, the essential compound in green tea is EGCG. But the stability of EGCG depends on time, temperature, and degree of oxidation. For instance, research found that 10% of EGCG found in an ointment formula was lost after two days at 37 degrees C unless supplemented with 0.1% BHT (preservative).8
So, besides the way actives are formulated and packaged, the preservative system also plays a key role in green tea potency. 
Notably, the stability of EGCG decreases with its concentration. EGCG also becomes unstable in water, making watered-down green tea formulas ineffective. Moreover, EGCG is prone to degradation whenever exposed to oxygen, more than sunlight, which is hard to avoid when your skincare products are not packed in airless pumps.9
Find the Best Green Tea Products for You
We know you want the best from your skincare products (who doesn't?!). Thus, we're working to bring you the first self-activated skincare line that fuses proven ingredients to deliver transformative skin benefits while keeping efficacy in and the elements out, thanks to its anti-degradation system. 
Stay tuned, and until then, view our green tea recommended products that meet our Full Of Standard and are clinically proven to make a difference. 
Words By: Ana Vasilescu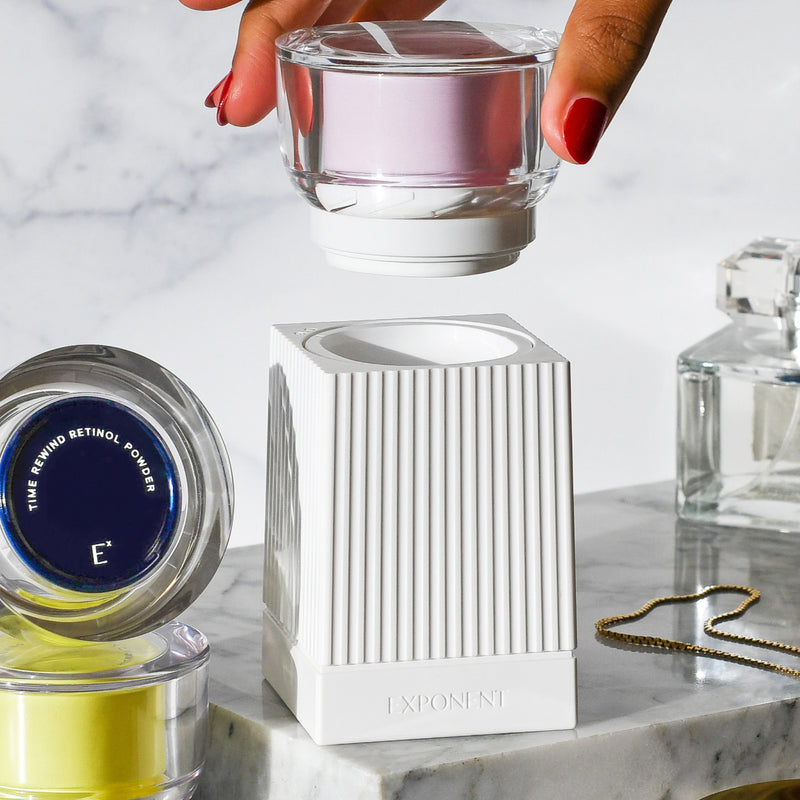 MIXED FRESH AT PEAK POTENCY.
Powered by clinically-proven, pure Active Powders combined with a Hyaluronic Acid Hydrator, our Superior Serums are made fresh in an instant at peak potency.
SHOP NOW