Exponent Wins Beauty Matter's NEXT Award for Best Sustainable Packaging Design
Award
Design
Sustainability
Share on:
by Exponent Beauty / Nov 09, 2023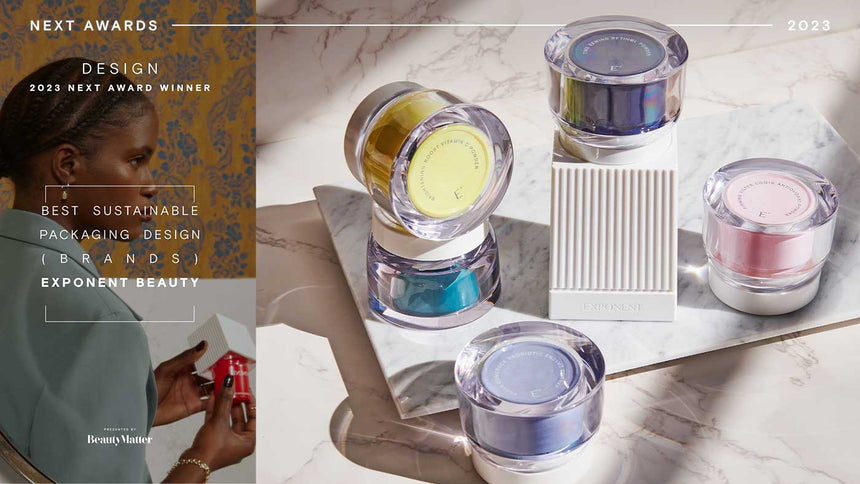 We are EX-TATIC to announce that Exponent's patented (and patently stunning) countertop Pro System—the innovation that is changing the face of skincare with its inventive delivery method for fragile, anti-aging ingredients and indisputable results—has won Beauty Matter's NEXT Award for Best Sustainable Packaging Design (Brands). This accolade recognizes unique concepts and executions tied to packaging design that address the full life cycle of the product, carbon footprint, and material selection/reduction.⁠⁠
If you're not familiar with our intentionally designed Pro System, here are some of the reasons why we earned this accolade:
Our fully refillable, reusable, and display-worthy Activator was consciously designed to reduce single-use plastic waste while making your daily routine anything but routine.
Our glass is painted only on the surface, so the color melts off in the recycling process. This prevents any issues that sometimes can occur when recycling colored glass. 
Our jar caps are made with aluminum, a material that can be infinitely recycled without losing any quality over time. 
Our outer packaging and shipping materials come from an FSC-Certified paper mill, which means it comes from post-consumer recycled or reused materials. 
As you can see, we strove to make a positive impact in sustainable beauty, and you can be sure that we'll continue to push the limits on what is possible in packaging.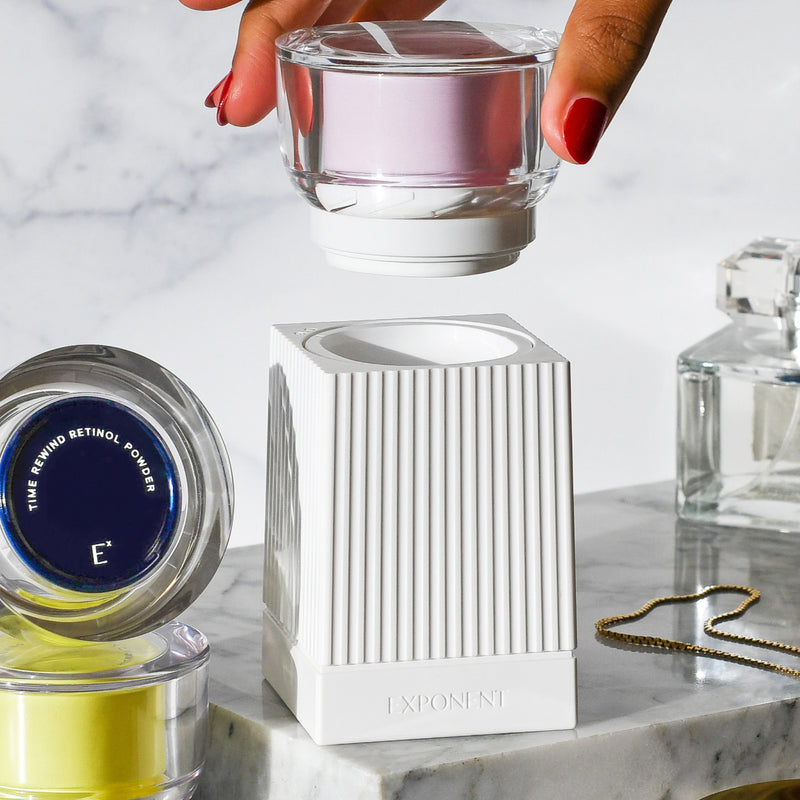 MIXED FRESH AT PEAK POTENCY.
Powered by clinically-proven, pure Active Powders combined with a Hyaluronic Acid Hydrator, our Superior Serums are made fresh in an instant at peak potency.
SHOP NOW