Escape to a Cozy Haven: 5 Maximalist Cabins for a Luxurious Winter Wonderland Experience
Design
Lifestyle
Travel
Weekend Edit
Share on:
by Exponent Beauty / Feb 16, 2023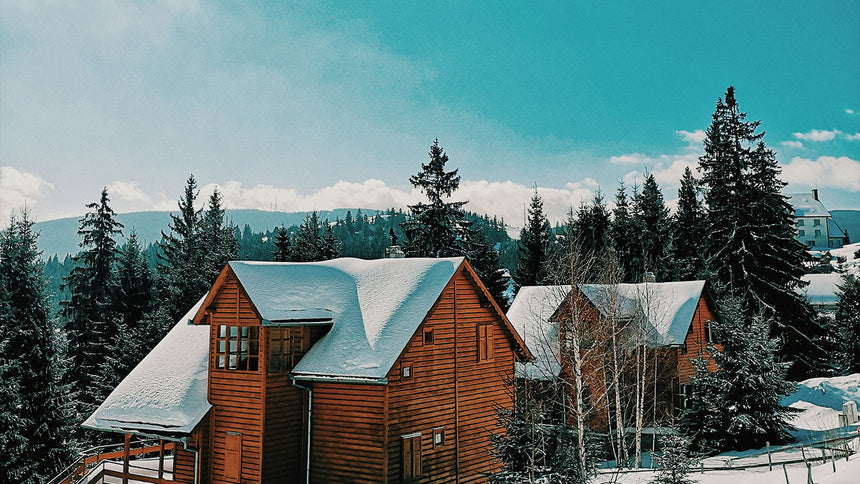 Ready to ditch the humdrum of daily life and indulge in an opulent escape surrounded by natural beauty? These luxury maximalist cabins are a true feast for the senses. From grand fireplaces and plush furnishings to exquisite bathtubs and breathtaking views, these cabins offer unmatched comfort and indulgence. With their rich, over-the-top decor and decadent amenities, you'll never want to leave. Prepare to add these to your winter vacation bucket list.
5 Luxury Maximalist Cabins
Maximalist-inspired cabins offer a luxurious and cozy winter getaway experience you won't find anywhere else. Here are five to escape to for your next travel excursion:
Sweetwater Estate | California
The Sweetwater Estate provides the perfect balance of relaxation and awe-inspiring surroundings by showcasing spectacular views of Lake Tahoe from nearly every room, along with skylights, European tiles, fabric walls, and massive beams.
Soak in magical views with modern conveniences from this ideal lakefront destination. And take full advantage of the hot tub, fireplace, and private pier.
Lapland Igloos | Finland
Located in the heart of Finnish Lapland, these unique cabins offer a magical experience. The igloo cabins are made from thermal glass and provide stunning views of the Northern Lights.
Enchanting all around, the igloos also feature a private sauna and fireplace, making them the perfect hideaway to enjoy the beauty of the Arctic wilderness.
Seek No Further | California
This charming and picturesque stone house boasts panoramic views of Lake Tahoe. A historic residence with contemporary upgrades, its luxury design includes hand-crafted cabinetry, elegant tile, and multiple skylights that enhance its beautiful natural lighting.
Relax on its patio perched above the water, read by the fireplace, enjoy the hot tub, and soak in spectacular sunsets. You won't be interested in seeking anything further here.
Paws Up | Montana
Hosting luxury camping tents and cabins decorated in bright colors with assorted furnishings, Paw's Up is the ultimate luxury destination for nature lovers.
Enjoy outdoor adventures or relax at the ranch resort's spa. Offering world-class cuisine and impeccable personalized services, this is a wilderness sanctuary you'll never forget. .
El Rancho | California
From its pink outdoor shower to the thoughtful hipster-inspired details, this Joshua Tree cabin feels cozy and modern even though you're hundreds of miles away from city life.
Fun pops of color, woodstove fireplace, and a bathtub add an eclectic flare to the secluded El Rancho Airbnb. Add us to the guest list for this desert destination.
Whether you're looking for a serene escape or a luxury ski getaway, these maximalist-inspired cabins offer a luxurious vacation experience. Pack your bags – it's time to escape to a winter wonderland!
Words By: Shiri Feldman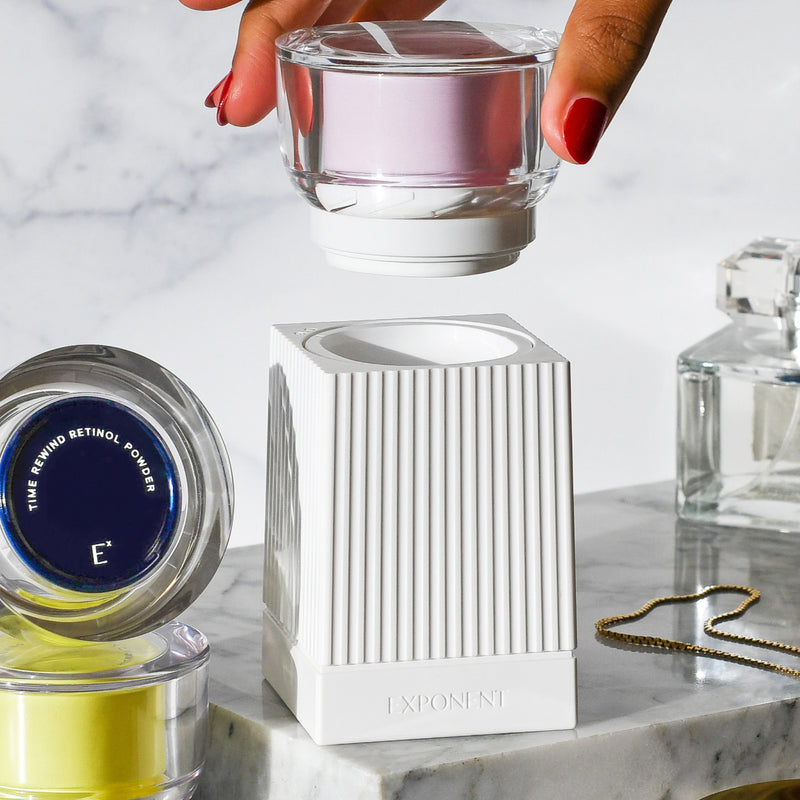 MIXED FRESH AT PEAK POTENCY.
Powered by clinically-proven, pure Active Powders combined with a Hyaluronic Acid Hydrator, our Superior Serums are made fresh in an instant at peak potency.
SHOP NOW