Brightening Boost Vitamin C Serum Application Tips
Share on:
by Exponent Beauty / Jun 13, 2022
Full of 10% L-Ascorbic Acid, our Brightening Boost Vitamin C Serum envelops your skin in a generous dose of glow-boosting ingredients for noticeable daily radiance. But if not applied properly, it can feel heavy or grainy on the skin. Here are some bright ideas for ideal application.
It's best used in the morning to help protect against free radicals all day long.
Apply to a damp face.
If it's not fully dissolving, let it sit while you brush your teeth.
Vitamin C is a water-loving molecule which means it doesn't always play nice with oils.  Apply under a water-based moisturizer or SPF and avoid oil-based products to prevent pilling.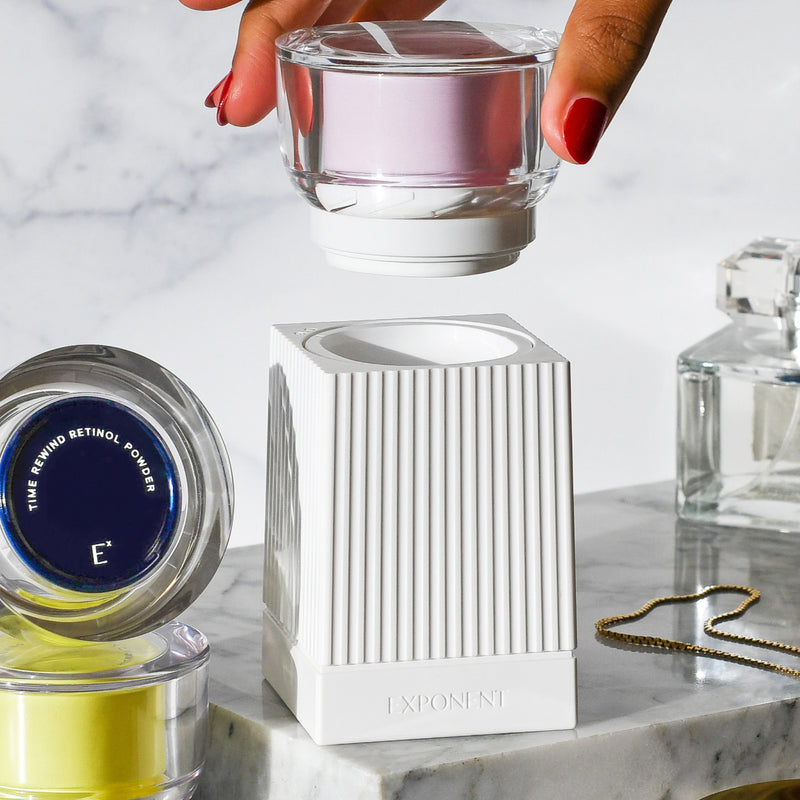 MIXED FRESH AT PEAK POTENCY.
Powered by clinically-proven, pure Active Powders combined with a Hyaluronic Acid Hydrator, our Superior Serums are made fresh in an instant at peak potency.
SHOP NOW