A Blush Revelation: Exploring the Barbiecore Brilliance of Vibrant Pink Buildings
Share on:
by Exponent Beauty / Aug 18, 2023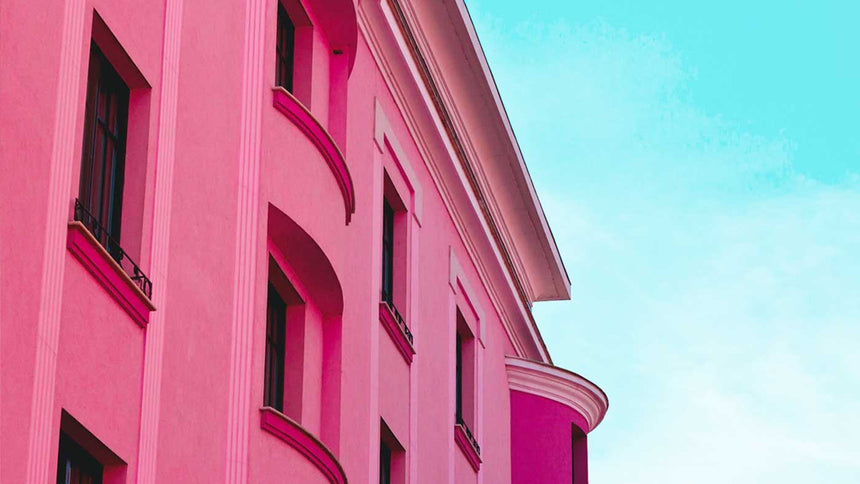 Brace yourselves for a chromatic escapade that's set to drench your visual senses in hues so electric, they'd make a neon sign blush. We're about to delve into a world of vibrant pink buildings. And what better time to explore this phenomenon than in the wake of the Barbiecore trend that's taken us by storm? Grab your shades, because we're about to embark on a whirlwind tour of some architectural marvels that even Barbie would be envious of.
The Montmartre Mirage: La Maison Rose, Paris, France
Ah, Paris, the city of light, art, and a dazzling addition to the pink parade of architectural wonders. Tucked away on a charming cobblestone street in Montmartre, La Maison Rose is a quaint café that seems to have emerged from the palette of an impressionist painter. With its delicate pink facade adorned with lush green vines, this hidden gem exudes an air of bohemian whimsy that perfectly complements its artistic surroundings.
La Maison Rose isn't just a cafe; it's a living piece of art, and its history adds another layer of allure. Once frequented by prominent artists like Pablo Picasso and Gertrude Stein, the cafe has seen its fair share of creative souls seeking inspiration amid its blush-hued walls. Imagine Picasso himself sketching out his masterpieces over espresso and croissants.
Designed by the French artist and owner of the cafe, Gerard Noyau, La Maison Rose is more than just a structure; it's a testament to the intersection of art and architecture. Its presence encapsulates the essence of the neighborhood's creative spirit. As you sip your coffee on its charming terrace, you can't help but feel like you've stepped into a dreamy Parisian painting—one where life and color merge in a symphony of rosy enchantment.
The Flamingo Oasis: El Castillo, Cholula, Mexico
Picture this: you're sipping a margarita by the poolside, surrounded by palm trees swaying to the rhythm of your relaxation playlist. Sounds like a vacation in Mexico, right? Well, get ready for the El Castillo, a delightfully pink gem in Cholula. Resembling a tropical mirage, this 16th-century church towers over its surroundings in an exquisitely serene blend of Baroque and New Spanish styles. As the sun sets, the pink hue of the building takes on a dreamy, rose-tinted glow that transports you to a realm where time plays tricks on your senses. It's as if Barbie herself decided to ditch Malibu for a more cultural escapade.
The Pink Elegance: Jaipur City Palace, Jaipur, India
Just when you thought pink couldn't get any more regal, along comes the Jaipur City Palace in India to prove you utterly and fabulously wrong. In a city where pink isn't just a color but a tradition, this sprawling palace complex flaunts a blush-hued facade that exudes a sense of magnificence. Built in the 18th century by Maharaja Sawai Jai Singh II, the palace is a harmonious blend of Rajput, Mughal, and European architectural influences. Walking through its ornate gates feels like stepping into a time when opulence and glamour were the norm. 
The Barbie Dreamhouse IRL: The Royal Hawaiian Hotel, Honolulu, Hawaii
Ladies and gents, prepare yourselves for the crown jewel of Barbiecore architectural grandeur: the Royal Hawaiian Hotel in Honolulu, Hawaii. This pastel-pink paradise, affectionately known as the "Pink Palace of the Pacific," has been a beacon of tropical luxury since 1927. The Spanish-Moorish architecture, complete with charming arches and lush gardens, transports you to an era when elegance was an art form. This is the place where Barbie and Ken would escape to if they ever needed a break from their whirlwind Malibu life. Soak up the sun, sip on a pink drink, and live out your fantasies amidst this tropical reverie.
This concludes our whirlwind, worldwide tour through the vibrant pink buildings that are making waves in the architectural and cultural landscapes. From the whimsy of Portugal's Palácio de Pena to the majesty of India's Jaipur City Palace, each structure stands as a testament to the audacious brilliance of design and color. As we bask in the glow of the Barbiecore trend, let's embrace the enchanting allure of these pink marvels that make our world a more colorful, playful, and positively pink-tastic place.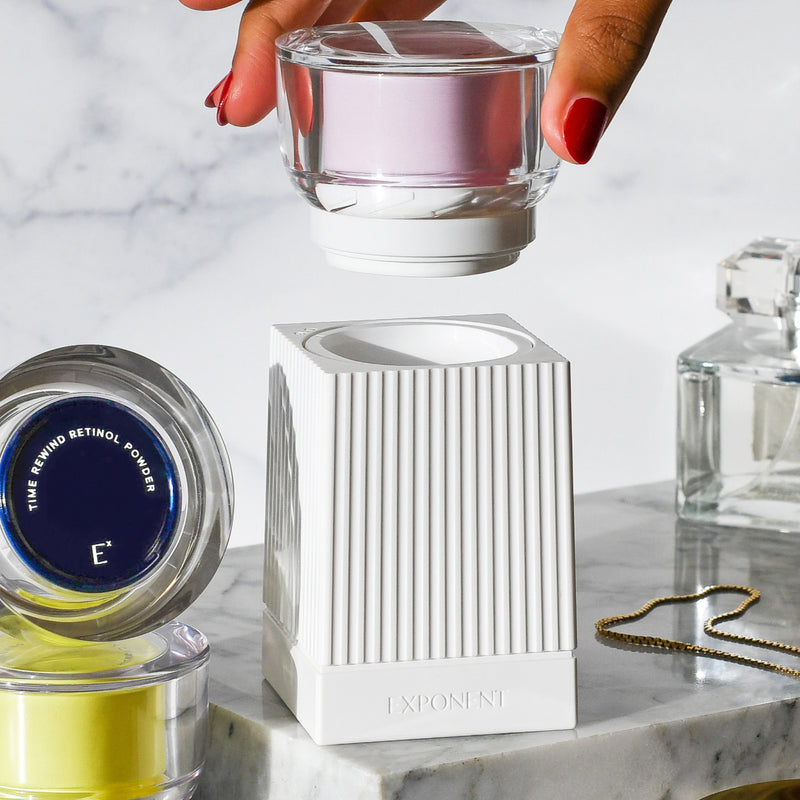 MIXED FRESH AT PEAK POTENCY.
Powered by clinically-proven, pure Active Powders combined with a Hyaluronic Acid Hydrator, our Superior Serums are made fresh in an instant at peak potency.
SHOP NOW