5 Sustainable Wallpaper Designs for a Bold Bathroom
Design
Lifestyle
Weekend Edit
Share on:
by Exponent Beauty / Jul 25, 2022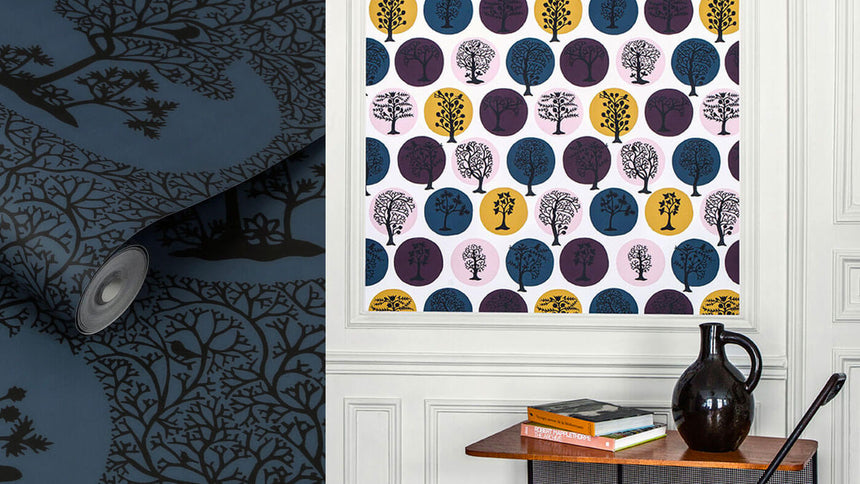 We couldn't take our eyes off the Graham & Brown sustainable wallpaper collaboration with designer Sacha Walckhoff. Hence, here's a roundup of our favorites—playful and contemporary designs reflective of a bold, uninhibited spirit. 
A Note on Sustainability
Graham & Brown is a carbon-neutral wallpaper business with an innovation path to be carbon zero within the decade. As a wallpaper brand, they utilize around 23,000 tonnes of paper each year. "That's a lot of trees," they admit. "Yet all our paper pulp comes from managed forests. This means that for every tree we use, three more are planted." They also only take trees from the same location: "The paper mill that supplies us is based in 10 square kilometers of forest, and as trees are used and replenished the cycle to go around the forest once takes ten years." New trees do not absorb as much CO2 as more mature trees, so cutting them down always has a cost. Their method, however, disrupts only one portion of the forest and is a less impactful system than continually cutting down more land.
They also have many other processes in place to offset waste and create circularity. Any leftover wallpaper inks and paint are recyclable and can be used again. Pollutants produced during manufacturing are 'burnt off' in an accelerator. Heat from this process is then recycled to fuel the ovens necessary for paper production. They also only release clean air back into the atmosphere.
They have many plans in place to continue bolstering their environmental efforts. If you're curious to know more, they have a well-explained commitment to sustainability.
Equal to Graham & Brown's dedication to offset waste, is their dedication to quality — Exponent is a huge fan. Here are five wallpapers we think would make any bathroom sparkle.
AMALFI CIELO WALLPAPER
Let the gorgeous Amalfi Cielo Wallpaper take you on vacation during your morning bathroom routine. Spritz a little sea salt spray and imagine you really are dipping your toes into the ocean off the Amalfi coast.
PARTY LAND MAGIC
Take your bathroom walls to the next level with the Party Land Magic Wallpaper. The pastel pinks, yellows, and blues sitting behind silhouettes of trees will spawn a whimsical and playful space.
MAGICAL FOREST MIDNIGHT
With its dark navy blue and black tones, the Magical Forest Midnight Wallpaper has a moody feel to it. Dress your walls with this print for a bathroom that is intriguing and more mysterious. 
SECRET MOUNTAIN AZURE 
Pastel blue and unconventional, the Secret Mountain Azure Wallpaper will bring a modern element to your bathroom's walls. Its sharp geometric design lends a distinctive, contemporary look.
HIDE & SEEK MUSTARD
The Hide and Seek Mustard Wallpaper introduces a bold, exuberant contrast to any bath space, featuring prominent floral silhouettes and modern mustard-colored stripes.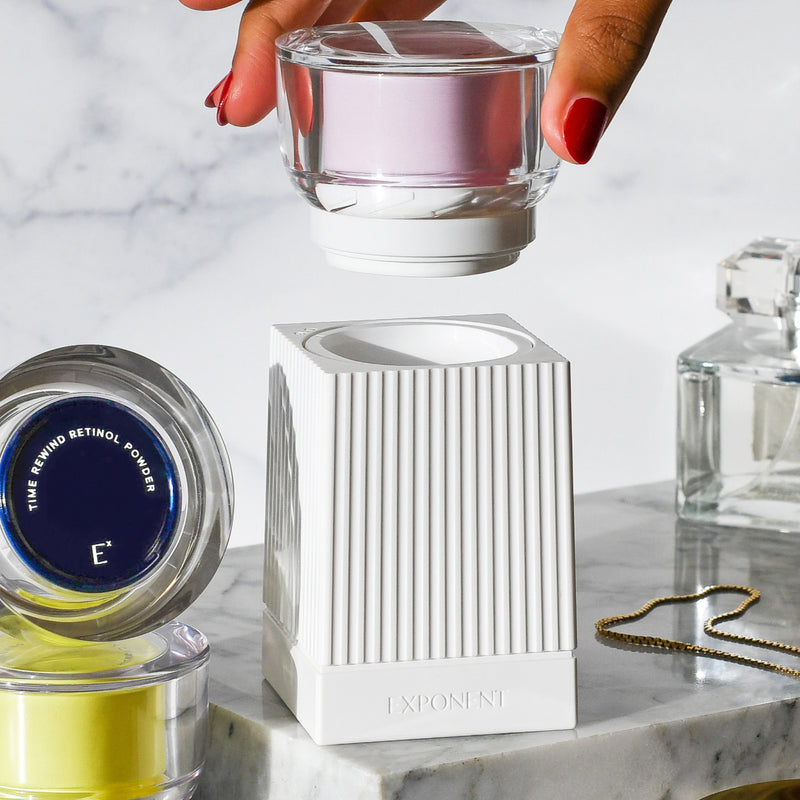 MIXED FRESH AT PEAK POTENCY.
Powered by clinically-proven, pure Active Powders combined with a Hyaluronic Acid Hydrator, our Superior Serums are made fresh in an instant at peak potency.
SHOP NOW