5 B-Corp Brands to know in 2023
B Corp
Lifestyle
Sustainability
Share on:
by Exponent Beauty / Mar 01, 2023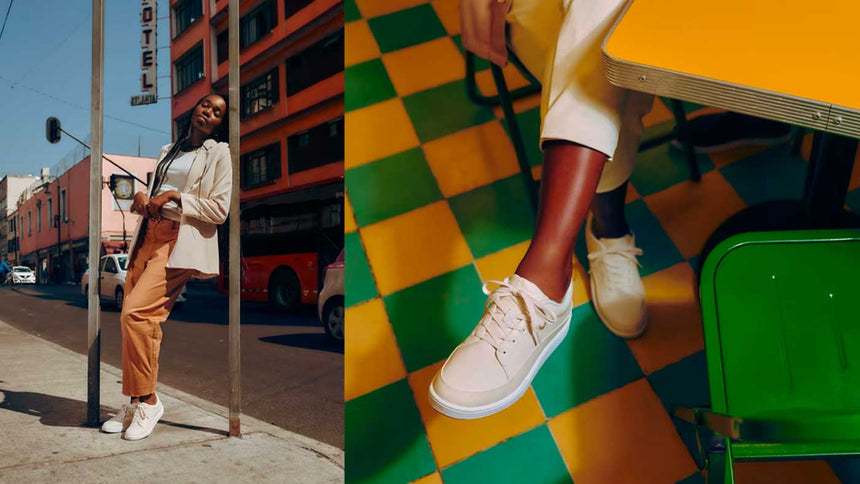 Photo Source: Allbirds
We're already three months into 2023 (we can't believe it either!), so we wanted to do another roundup of a few health and wellness brands to keep an eye on for your future needs this year! Most importantly, they're some of our favorite B‑Corporations. As a certified B‑Corp ourselves, we're in the business of treating planet earth as the stakeholder it deserves to be.
B‑Corp brands undergo a rigorous certification process and must be willing to have their practices independently vetted by a third party—with their results always visible on the B‑Corp Directory. It's about codifying business practices to be a source of good for people and the planet, and we're proud to be a part of this actionable, accountable community. B‑Corps strive to continuously build on these practices as they get recertified every 3 years. 
Here are 5 B‑Corp brands that are committed to helping customers live a healthy, purposeful lifestyle in 2023 (and beyond) while meeting the highest-verified standards of social and environmental performance, transparency, and accountability.
Avocado
If improving your sleep hygiene is one of your 2023 goals, Certified Organic and non-toxic mattress and bedding brand, Avocado has you covered. They are on a mission to make healthy sleep accessible and affordable, with mattresses designed in Hoboken and handmade in California, and environmentally conscious, ethical, and sustainable manufacturing practices across the entire supply chain. The first mattress company to become Climate Neutral Certified, their factories are powered by renewable energy and are approaching zero waste. Additionally, Avocado donates 1% of all corporate revenue to vetted environmental nonprofits. An incredible brand with fantastic products, you can rest and feel great about your eco-friendly bedding from Avocado.  
Vain Dane Athletic
Stay active in style this year with zero waste sportswear brand, Vain Dane Athletic. Headquartered in Denmark, Vain Dane's feminine and fun athletic apparel is made from sustainable textiles in an environmentally-friendly & circular EU-based production. Taking responsibility for cleaner oceans, Vain Dane donates 2% of its annual revenue to Kattegatcentret's marine life preservation projects–an outstanding cause. From their Maggie Ocean Blue Sports Bra to their Women's Athletic Skort, Vain Dane's pieces will motivate you to get moving. 
Monfefo
Let's take more shots in 2023—juice shots, that is. Boost your immunity and cleanse your gut with powerful, nutrient-dense cold-pressed juice blends from Monfefo. Founded in Hawaii, their juice shots are made in small batches; filled with the highest quality organic produce sourced from sustainable farms in Peru, Thailand, and Hawaii, and bottled in plastic-free packaging. Since the beginning, Monfefo's intention has been rooted in crafting conscious products that promote well-being–for the foods we consume, our communities, and the planet at large. When healthy habits intersect with sustainability, everyone wins. Hit us with your best (Tumeric) shot! 
Allbirds
Good shoes take you good places. And enjoying life is what we all want out of 2023, right? Simple, durable, and high quality, Allbirds sneakers are produced with sustainability top of mind. Dedicated to cutting its carbon footprint in half by 2025 and to near zero by 2030, Allbirds is striving for longer-term climate goals within the fashion industry. From shifting their farming practices to regenerative agriculture for materials to using cleaner fuel and electricity (and less of these resources to begin with), the brand's progress is exemplary. We are huge fans. And so are our feet. Let's go places this year in style—sustainably. 
Purely Elizabeth
Looking to incorporate more superfoods into your diet this year? Purely Elizabeth's nourishing granolas, cereals, oatmeal, and pancake/waffle mixes are created to help you thrive on your wellness journey. Aside from producing delicious, certified Gluten-Free breakfast foods, Purely Elizabeth is also dedicated to moving production to regenerative agriculture through farmer partnerships and responsible sourcing practices. Through sustainability and transparency, the brand believes a healthy food system can be achieved. Healthy food, healthy people, and a healthy planet. We stand behind that. 
With your support, we're building a better tomorrow. As you decide where to make purchases this year, consider keeping B‑Corp values in mind. 
Did you know there's an easy way to find out if your favorite brands are B‑Corporations? Simply enter the company name into the B‑Corp Directory Here.
Words By: Shiri Feldman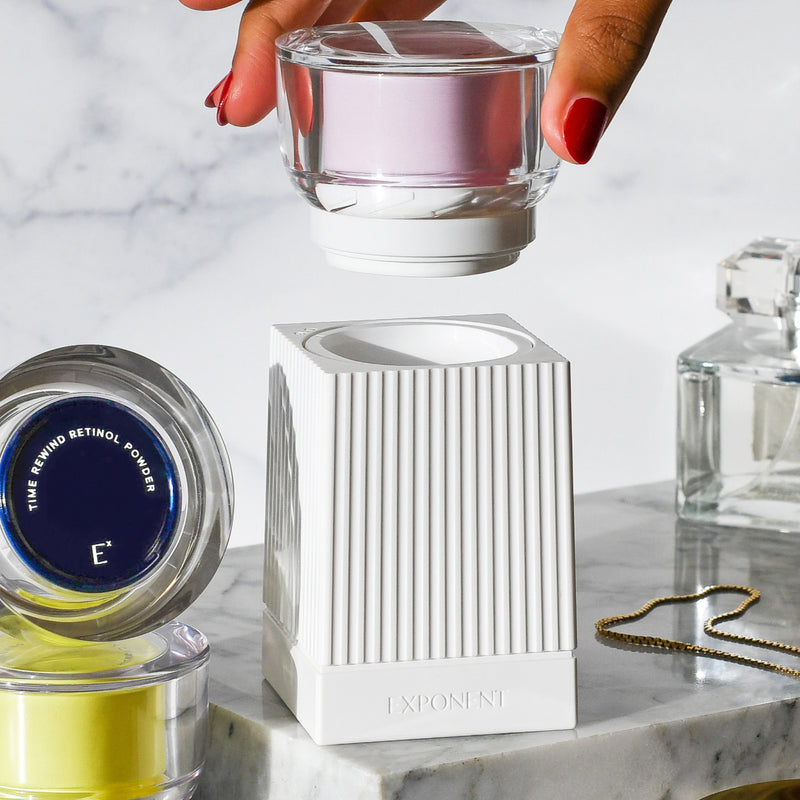 MIXED FRESH AT PEAK POTENCY.
Powered by clinically-proven, pure Active Powders combined with a Hyaluronic Acid Hydrator, our Superior Serums are made fresh in an instant at peak potency.
SHOP NOW