The Best Holiday Sets from Exponent Beauty
Share on:
by Exponent Beauty / Oct 11, 2022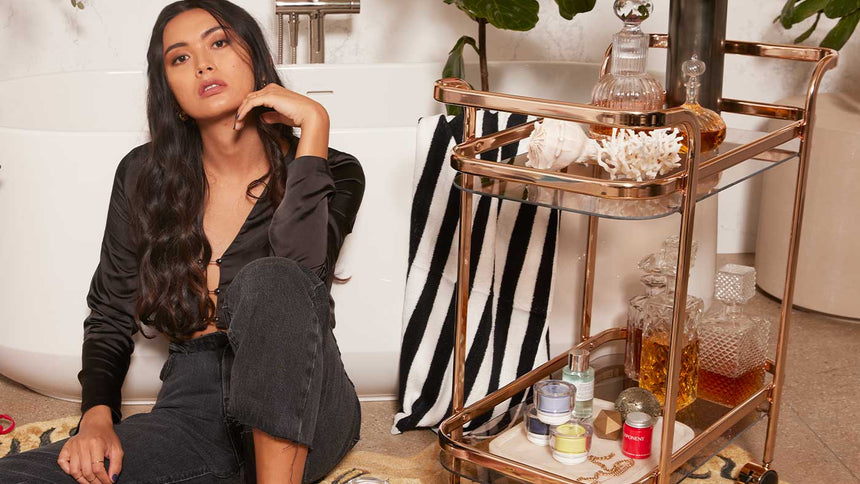 Gift-giving season is upon us. While unwrapping presents is thrilling, brainstorming gift ideas might be overwhelming, so we've rounded up the ultimate Holiday 2022 - Great Expectations guide to pampering everyone — yourself included — on your list this year. Buying skincare can feel like a chore, but take a page out of our book and indulge in clinically-proven results without fear of ineffective products. Bonus points, our packaging is stunning and refillable, so you're helping the planet too. We invite you to rest, relax, and shop consciously, not conspicuously. Your skin and your loved ones will thank you. 
SET 1: THE EXPONENT ANTHOLOGY
The A-to-Z of Exponent—the innovative Self-Activated Skincare System, plus every Active Powder.
Bring joy this holiday season with the entire Exponent line, the perfect collection for the skincare enthusiast. Our full suite of pure Active Powders is made-in-the-moment with a Hyaluronic Acid Hydrator to create fresh doses of Superior Serum that always deliver peak potency. In addition to the Time Rewind Retinol Starter Kit, which includes the Self-Activator, Hydrator, and Retinol Active Powder, the set contains:
Bonus: We offer one extra Hyaluronic Acid Hydrator for 90 another other doses of high-performance skincare. Four weights of hyaluronic acid molecules activate our Active Powders into a whipped Superior Serum with maximum moisture-binding capacity—working on multiple layers of skin for supreme absorption of concentrated actives. 
With this self-activated skincare kit, you'll exceed expectations and address every concern. From potent anti-agers like retinol, and vitamin C, to antioxidants, including resveratrol, green tea, and coenzymeQ10, this anthology has the active ingredients needed to make skin look textbook beautiful. These superior formulas were clinically shown to minimize the look of fine lines, wrinkles, and pores, reduce redness, dark spots, and discoloration appearance, and brighten, firm, smooth, and soften without irritation—cheers to results raised to your level.
$469 ($626 VALUE) | SHOP NOW
SET 2: CLASSICALLY FLAWLESS
An innovative self-activated skincare system featuring a classic active-ingredient pairing that perfects without irritation.
No matter how well you know someone, it's hard to find just the right skincare product for another person. When in doubt, we'd recommend the Classically Flawless Set that includes our Firming Filter CoQ10 System and Calm Revival Green Tea Resveratrol Powder Dispenser. These gentle products are chocked full of antioxidants and soothing actives all skin types love. The Firming Filter CoQ10 features 0.5% coenzymeQ10 to improve elasticity, firm skin, and minimize fine lines and wrinkles. The Calm Revival Green Tea Resveratrol loads a 1% blend of EGCG, resveratrol, and Asiaticoside, so every dose smooths, brightens and eases dullness. Give the gift of antioxidants—it's a crowd pleaser, we promise.
$198 ($264 VALUE) | SHOP NOW
SET 3: EPIC AGE DEFIERS
An innovative Self-Activated Skincare system featuring clinically proven results that are nothing short of epic.
Do you know anyone that is always talking about fine lines & wrinkles, dark spots and sagging skin? The Epic Age Defiers set will treat them to a full-proof, anti-aging routine for both prevention and correction. Meet the dynamic duo: our Time Rewind Retinol System and Vitamin C Powder Dispenser. This limited-edition set rounds out any morning routine by keeping skin defended against oxidative stress with 10% L-ascorbic acid (the pure form of vitamin C), while enriching a nighttime routine with 0.25% retinol that encourages cell turnover to banish discoloration and soften fine lines and wrinkles. P.S. These two skin saviors also work in tandem to spur collagen growth for soft, bouncy skin. 
$198 ($264 VALUE) | SHOP NOW
The plot thickens: These holiday sets are only available for a limited-time only, so be sure the snatch them up (and wrap them up) to ensure your holiday has a storybook ending.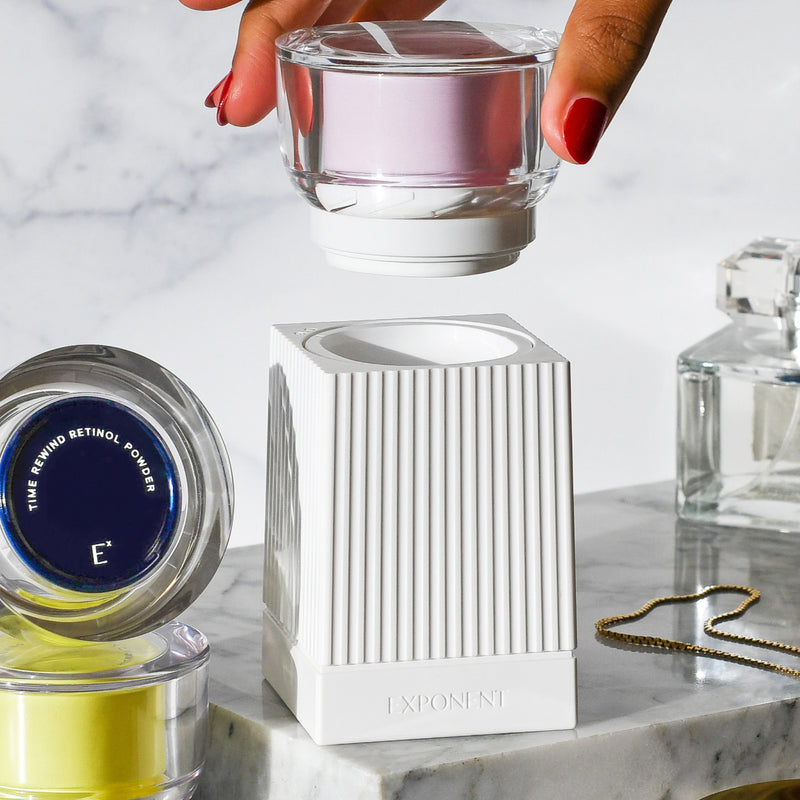 MIXED FRESH AT PEAK POTENCY.
Powered by clinically-proven, pure Active Powders combined with a Hyaluronic Acid Hydrator, our Superior Serums are made fresh in an instant at peak potency.
SHOP NOW